Music Centre Virtual Ensemble – Smoke on the water
Submit your videos by

Tuesday 30th June 2020

(using the upload link below)
       Extended to Tuesday 7th July 2020!
While it's not possible for music centres to meet in the usual way, we would like to invite all music centre members to be part of a virtual ensemble.  This is an exciting opportunity where everyone video records themselves at home playing their part to a backing track, sends it in to us and we knit it all together to make a huge ensemble!
So what do you need to do to be part of this? 
First of all you need to get your music, your part, and start practising.  You will find music part below.  When you're comfortable playing this the next thing you need to do is practise your part along to the backing track. 
You will find the backing track below, named 'Backing track'. At the start of the backing track, it will give you a count in.  So you'll hear a 2 bars click before you start. This is also marked up on the notated parts.
When you practise to the backing track, do this using headphones as this is how you will need to perform for you video recording also. You can use any headphones to do this.
Keep practising until you can play it really confidently, remembering to regularly check your instrument is still in tune.
Ukulele musicians, check out the video below for some top tips on how to play 'Smoke on the water'.
Once you're ready there is one other really important thing you need to do. 
Ask your parent, guardian or carer to say the following to the camera at the start of your video.
My name is **parent name** I am the parent / carer of **child name**.  I give permission for **child name** to record and upload a video to SIPS Music and Arts Service.  I understand that, once uploaded, the video will be used to create a larger video which will be available for the public to view and could also be used to promote the work of the service on their online social media platforms.  I understand that I can withdraw the permission at anytime by emailing the music service. 
You're now ready to record.
You will need 2 devices to do this. One to play the backing track you have been practising with, using your headphones, and a second device to video record yourself playing. When you record make sure there's a good view of you playing your instrument, preferably in landscape orientation.
It's essential you video record yourself playing along to the backing track using headphones.  This is so that during the editing process we can get everyone in time and in sync with each other. It is also essential that you use headphone to play to the backing track so that the video only hears you playing.
When you've done your recording listen back to make sure it's recorded properly and you're happy with it.
If you're not happy have another go!
When you are, please send it to us using the upload link detailed on the webpage.  The upload link is easy to use.  Just select the upload link using the device you made your recording on and follow the instructions.
(Submit your videos by Tuesday 30th June 2020)
If you have any further questions please do get in contact using the usual methods.
Enjoy practising, making music and we look forward receiving you videos soon.
Here's an example from 
some of the brass team!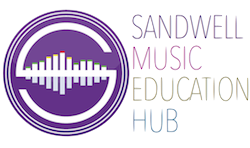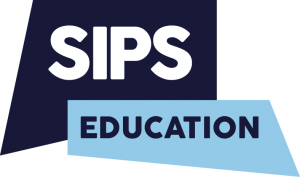 SIPS Education Music & Arts Service 
Guardian House Cronehills Linkway, West Bromwich, B70 8GS