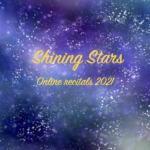 Shining Stars Online Recital 2021 !
Read on to take part.
(entries close on 22nd Feb 2021)
During the Spring term each year we usually host a series of 'Shining Stars' recital evenings.  Gathering at the moment obviously isn't possible however we would like to once again invite you to take part in a 'Shining Stars online recital' concert series.  
Last year, before the pandemic, we were able to host 2 recital concerts at Central Library as well as an online series during the summer term. (see the four virtual performanes from summer 2020 below).   Once again we would like to provide the opportunity for musicians to take part in an online recital concert series to showcase the practice that has been going on, even in these challenging times. 
As the pandemic continues, we are keen to encourage the musicians in their practice, getting their instruments out and making music. Music plays a key role in how the world deals with stressful times.
These concerts will be shared on our social media platforms, website and YouTube channel, celebrating the young musicians of Sandwell.
'Shining Stars' Summer 2020
To get involved this term here's what you need to do.
* Film your child playing a short extract they have been working on, using a device such as a smartphone, in landscape orientation. Your musician may choose to play a melody, short piece, extract of a piece being worked on, or similar.  Whatever it is, we want to hear it!
* Record your video in landscape orientation
* Ensure videos are in good or high quality definition, to avoid a 'grainy' view
* Videos must be no longer than 2 minutes in duration
* Ensure you complete the ENTRY FORM below.
* Using the device you video recorded on, send us your video using the 'Upload your recital video here' button below.
* Finally enjoy performing and smile
We look forward recieving your entries soon!
The closing date for all entries is Monday 22nd February 2021.
Recital concerts will be released from Thursday 25th February 2021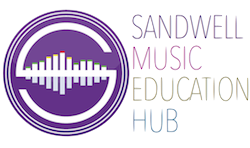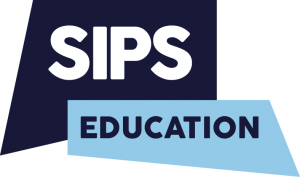 SIPS Education Music & Arts Service 
Guardian House Cronehills Linkway, West Bromwich, B70 8GS