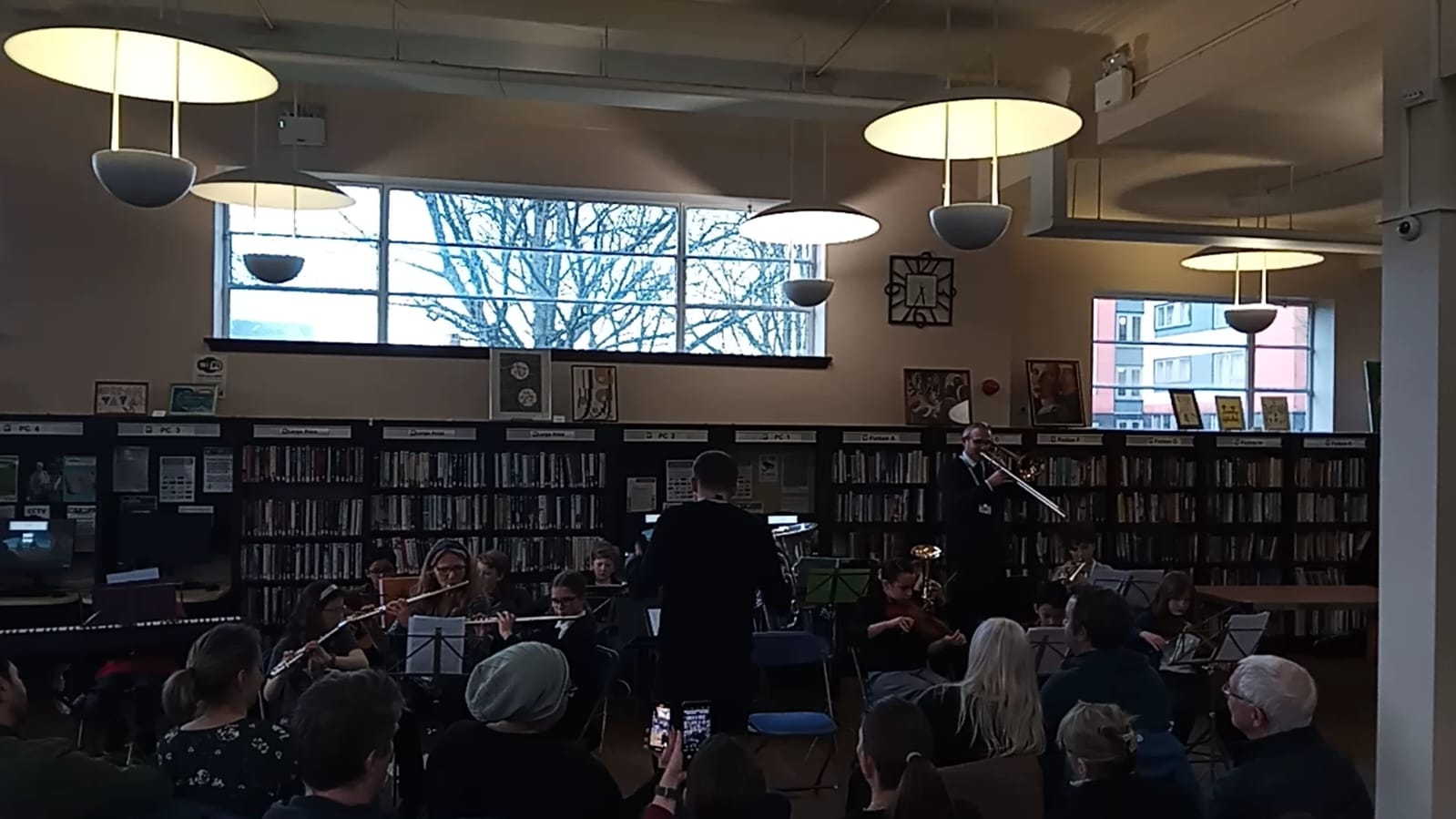 SIPS Community Bands are open to all musicians leaning an instrument at school as an early opportunity to experience the joy of playing with a group of likeminded musicians.
On Wednesday 22nd March the community band who rehearse at Thimblemill Library took to opportunity to showcase what they have been working on this term. The concert also included musicians from the sister group that rehearse in Cradley Heath.
There were a number of solo items varying from "Ode to Joy" to "What a Wonderful World". They also played "Tooters Tango",   "Seven Nation Army" and "The Final Countdown" together as a band.
All present really enjoyed the evening encouraging the young musician in the progress they are making!