Tuesday 17th
of July 2023
(Article by Jonathan Dixon)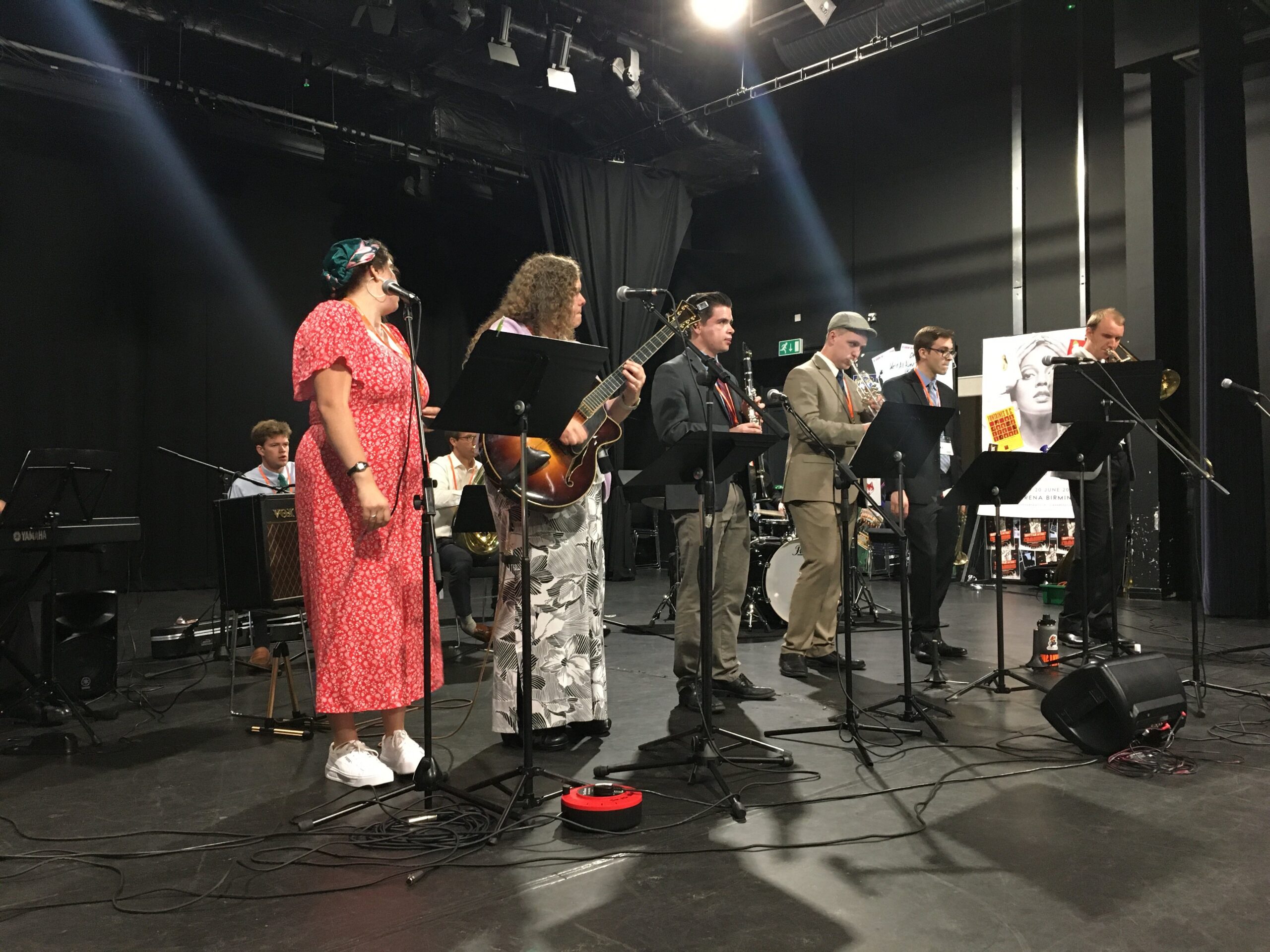 On Monday, in partnership with SIPS Music & Arts, Q3 Academy Great Barr welcomed University Band 'Jazz Legacy' from Brigham Young University, Utah in the United States during their visit of the UK during the Birmingham Jazz and Blues Festival. 
Q3 Great Barr music students and instrumentalists alike joined the audience to watch this incredible display of Jazz and Blues focusing on the styles of the 1910's and 1930's, reflecting on the work of Louis Armstrong, Django Reinhardt and Benny Goodman.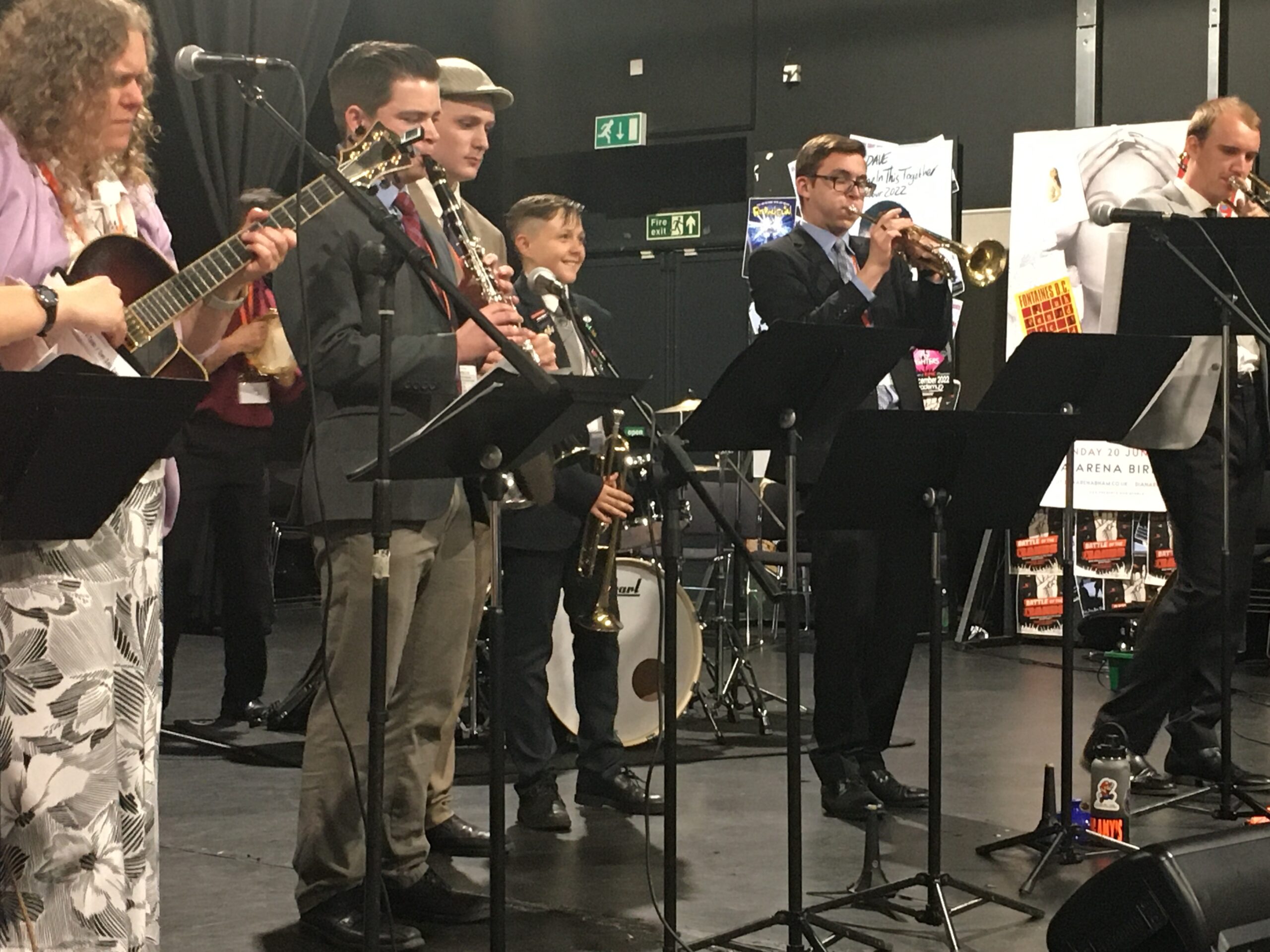 Archie performing with 'Jazz Legacy'
The talent of Dr Kristen Bromley's group was clear from the offset, even in the warm-up prior to the performance where they sang and played gospell classics such as 'Near my God to thee' and 'Oh when the Saints'.  This also allowed the student performers to demonstrate their impeccable improvisation skills which throughout the show also were heavily showcased. There were a collection of instruments in the ensemble including; guitar, banjo, clarinet, 2 trumpets, trombone, piano, as well as a superb percussionist and tuba! 
Students of Q3 Great Barr were also invited to take part in the performance with Malachi and Sharnie singing 'Amazing Grace' under the careful guidance of Gabi, Jazz Legacy's singer, to deliver a wonderful and heart-warming performance to the audience which everyone really enjoyed. Another SIPS and Q3 student, trumpet player Archie, also joined the brass section to do some improvisation in a piece named 'Dipper mouth Blues' and was incredible. Jack also joined in on the guitar to join in the collective improvisation which Dr Kristen had been educating the students on throughout the morning.  
Presentation of the John Thomson Secondary School of the year award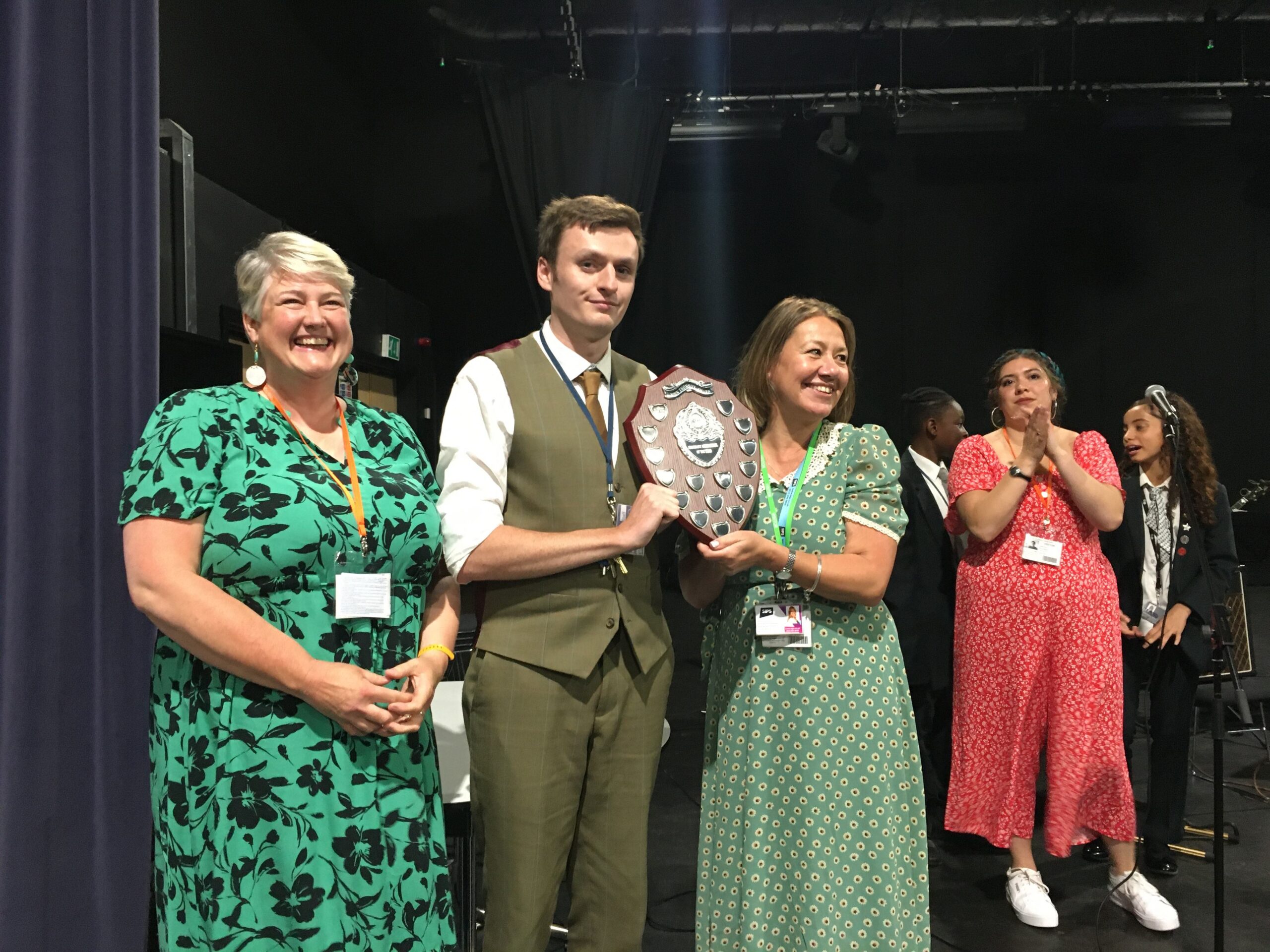 To top off the whole event, SIPS Head of Music, Tanya Derham was in attendance to present Mr Ben Sassons (Q3 Head of Music) the new John Thomson Secondary school of the year award. This is for outstanding contributions and involvement in musical education within the school during the academic year. The school are the first winners of this prestigious award.  
What an incredible event it was and I'm sure the students took a lot away from the experience too.