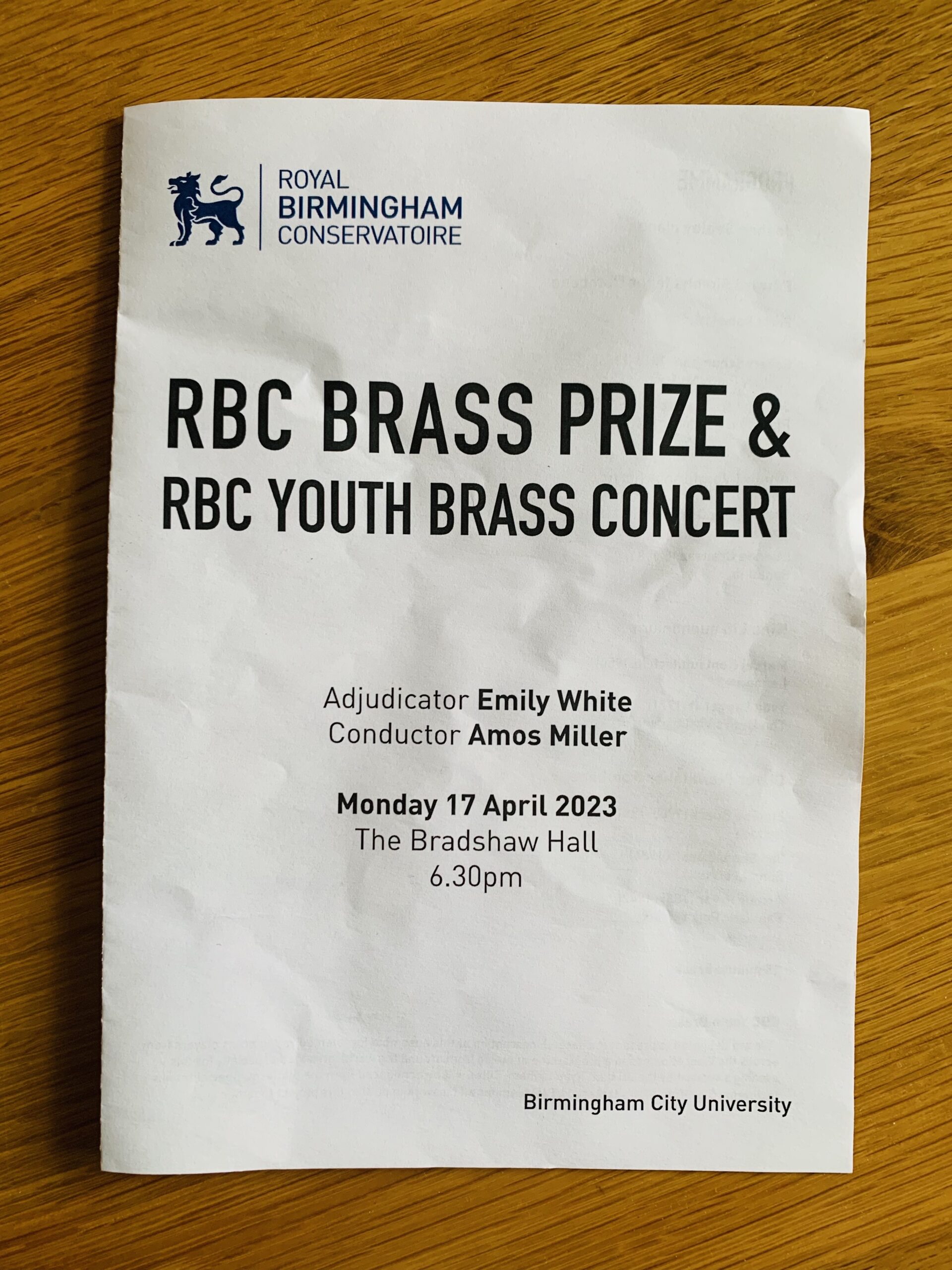 Royal Birmingham Conservatoire
Youth Brass 2023
15th – 17th April 2023
Young musicians from across the West Midlands for the first time on Saturday 15th April to begin preparing for a concert on Monday 17th April.  The first rehearsal the group got to know one another before starting to rehearse music specially arranged for the project.
The group was conducted by Amos Miller who not only directed them musically but also shared interesting information about the material as well as other humorous stories. The repertoire chosen was a selection of music from around the world specially arranged for this group by Ryan Linham.
During Sunday's rehearsal the group was also joined by some BMus students from RBC who sat alongside and encouraged the delegates.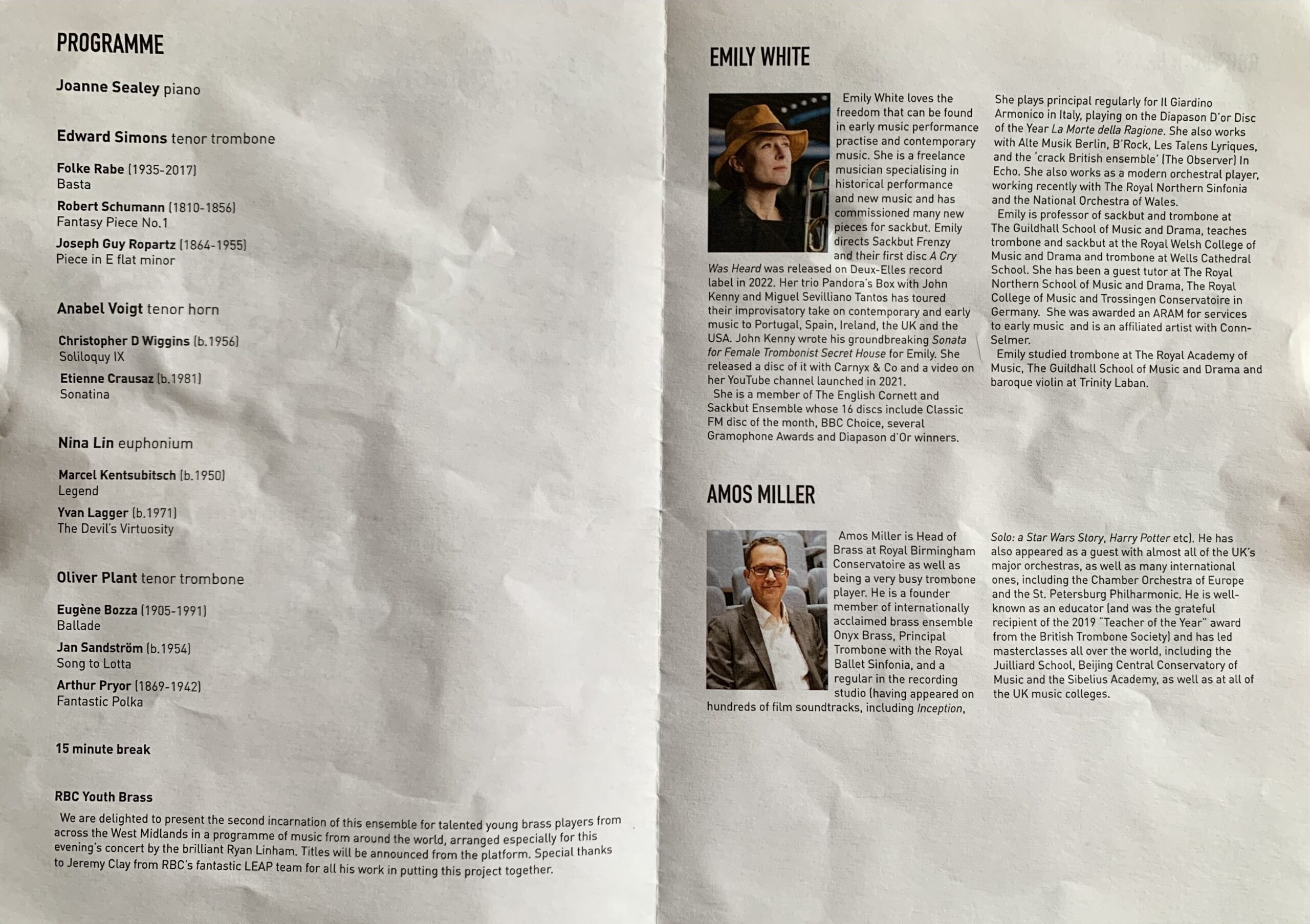 On Monday the group met again for a short sound check in the Bradshaw Hall before the concert started. The first half the Youth Brass ensemble were treated to four conservatoire students performing in the final of the RBC brass prize competition. After the four performances adjudicator Emily White gave encouraging feedback to all performers and announced Euphoniumist Nina Lin as 2023 Brass Prize Winner. Congratulations!
The second half was the turn of the Youth Brass ensemble where immediately the group made an impact with both their brightly coloured shirts and opening Strauss Fanfare.  Amos then lead the audience on a musical journey around the world through the UK, Europe, Japan, finishing the USA featuring favourites from Oklahoma, New Orleans, Chicago and New York bringing the concert to a rousing finish.
A great time and experience was had by all performers along with many proud family and friends sharing in the final concert. Thank you to Richard Shrewsbury, Jeremy Clay, Amos Miller, Ryan Linham and others at the Royal Birmingham Conservatoire for making this such a valuable experience.