Rock band experience at Splinter Studios for pupils at two Wednesbury Primary schools.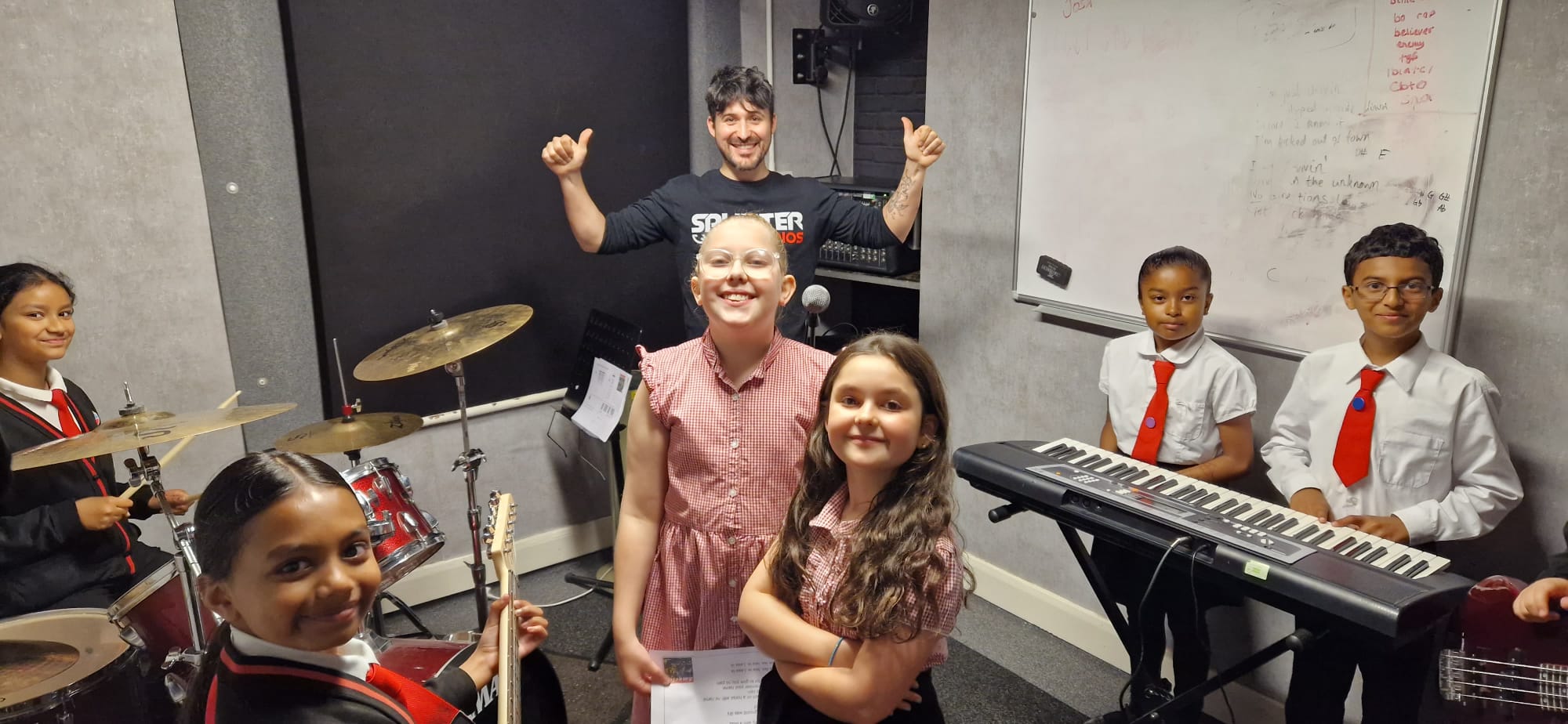 On Tuesday 11th July St John's C of E Primary Academy and Holyhead Primary Academy spent the morning at Splinter Studios, Wednesbury. This was to give them experience of playing together in smaller rock bands.
At both schools Mr. Julian Cockshott delivers Whole Class Rock Band lessons. Through the year the Year 5 classes have been making good progress and showing great potential. The purpose of the morning was to demonstrate how these pupils can continue to make music as they progress into Year 6.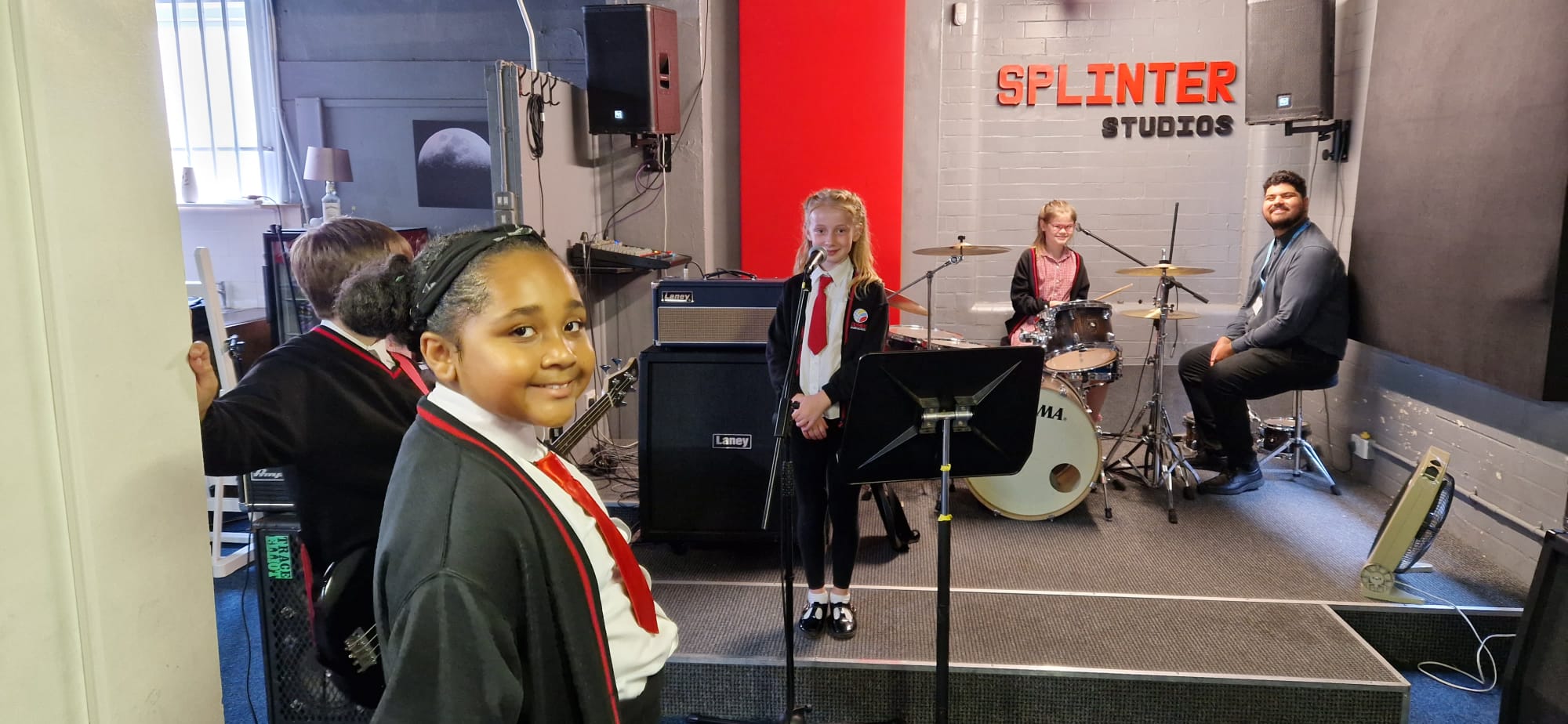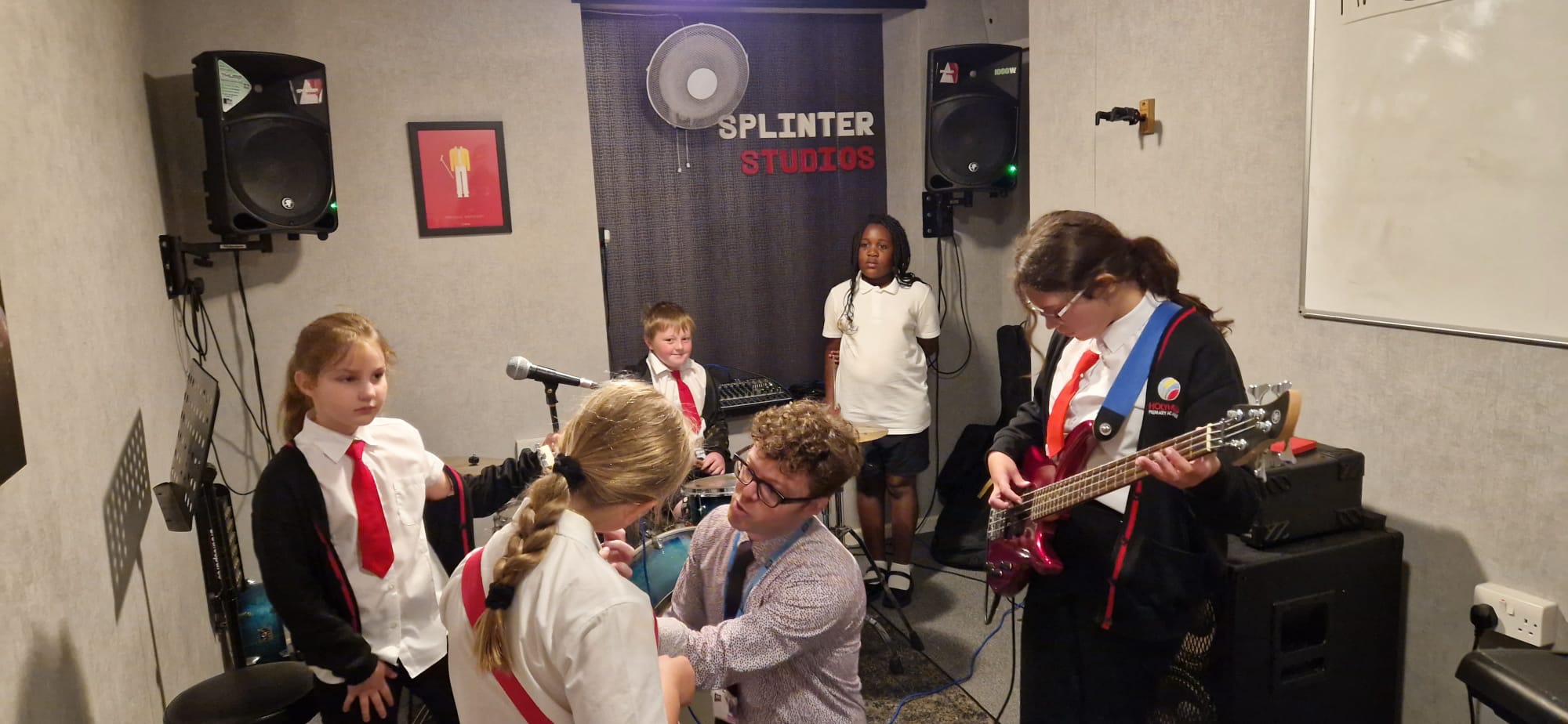 On Tuesday evenings, in partnership with Splinter Studios, SIPS Music and Arts run a Rock Band Music Centre for children aged between 10 – 16 and including all abilities from complete beginner to accomplished star! All children who are interested and keen to make music are welcome to attend. This mornings experience was designed to be a taste of what they could be part of in September.
We hope to see a number of new members in September!
If you have questions about joining our Rock Band Music Centre or any other of our Music Centre's please contact music.arts@sips.co.uk for further information.