SIPS & SHAPE art project 2023.
Our students have worked with The Sandwell Cultural Education Partnership (SHAPE Summer Festival) team to create a multimedia performance mixing music and art.
The artwork below has all been created from the prompt
"What does music mean to you?"
With thanks to Heddwen Bethan Creaney, and Steven (Polar Bear) Camden for the inspiration and support with this project. (article by Ian Brennan)
Two pieces of art created by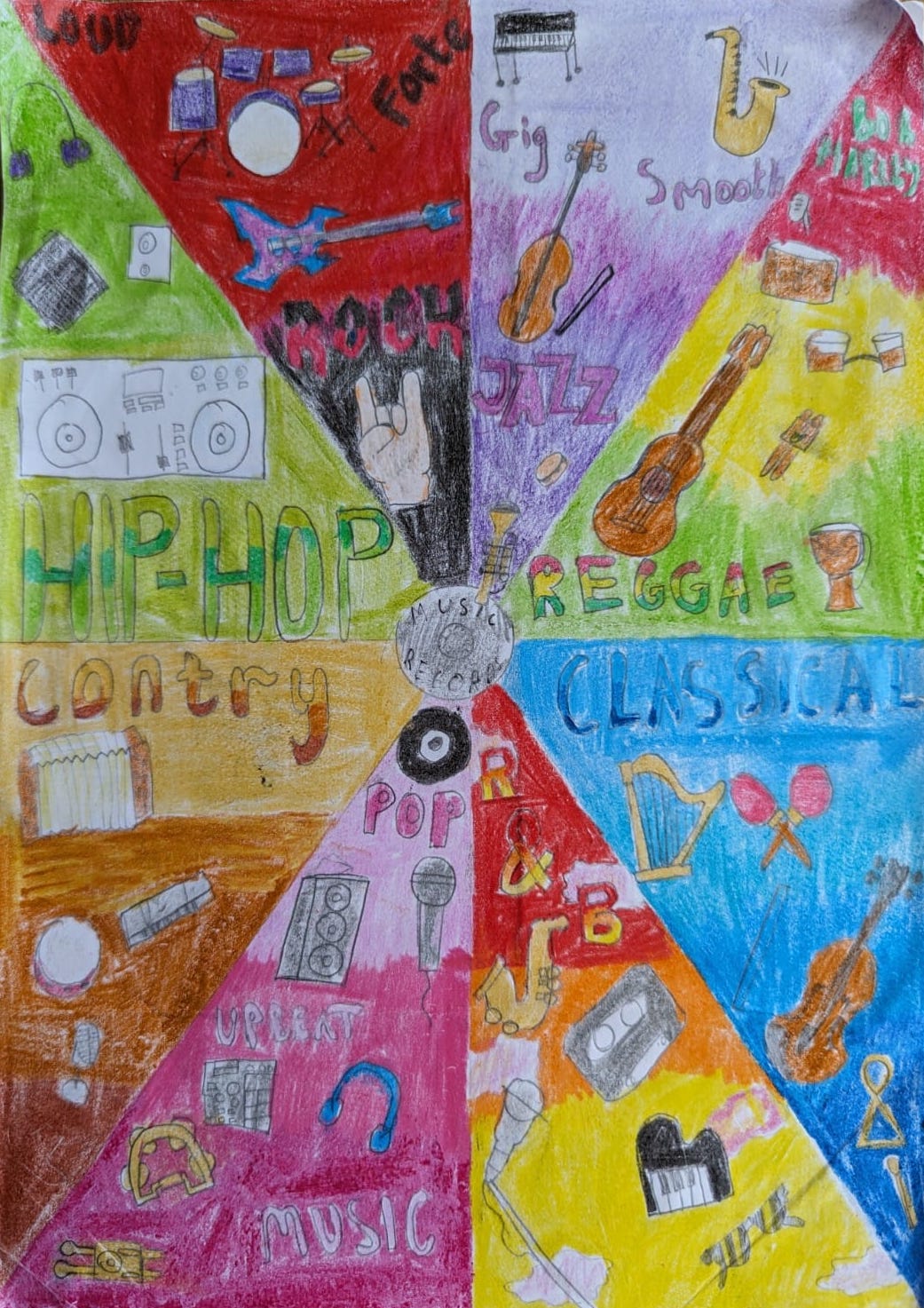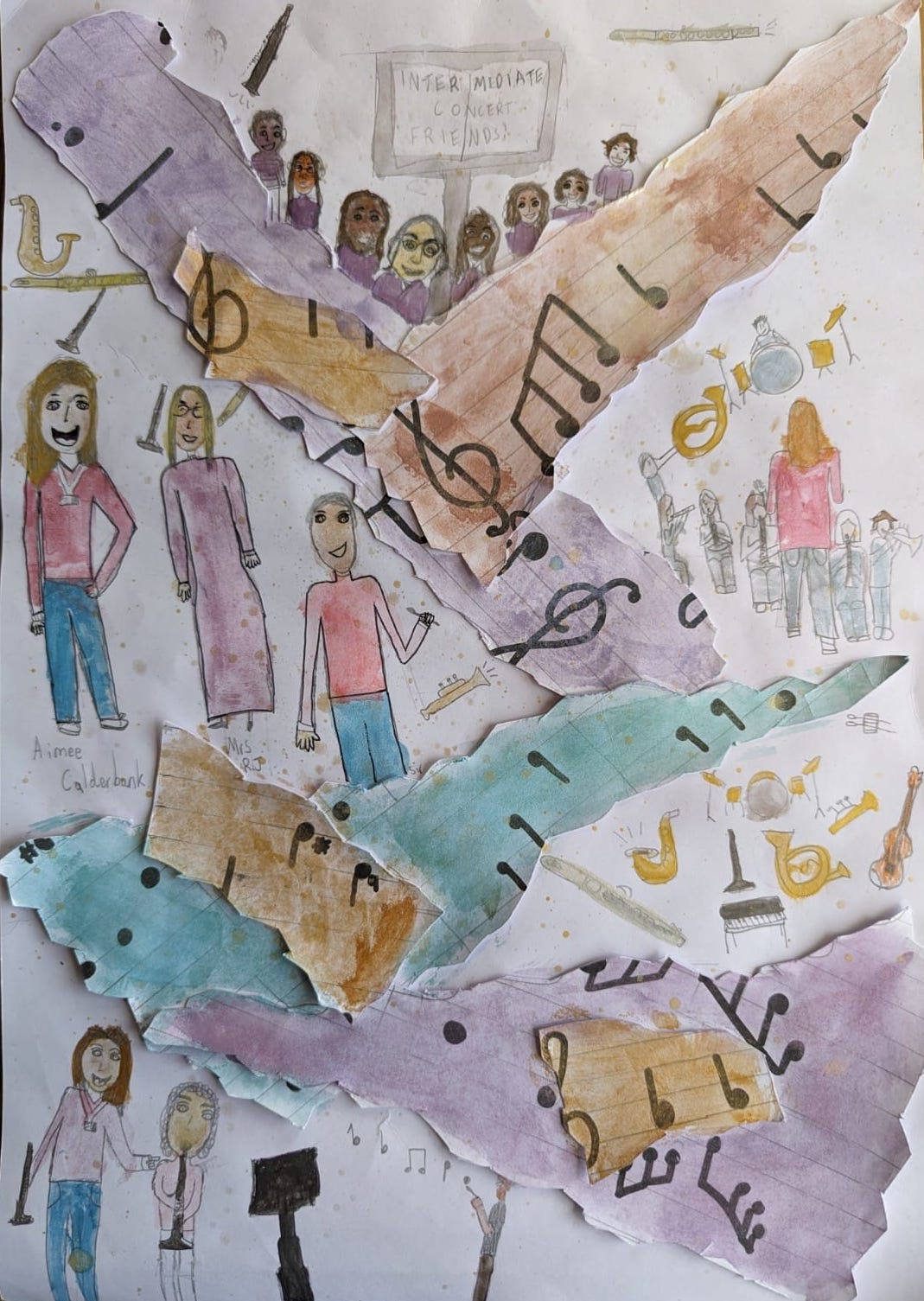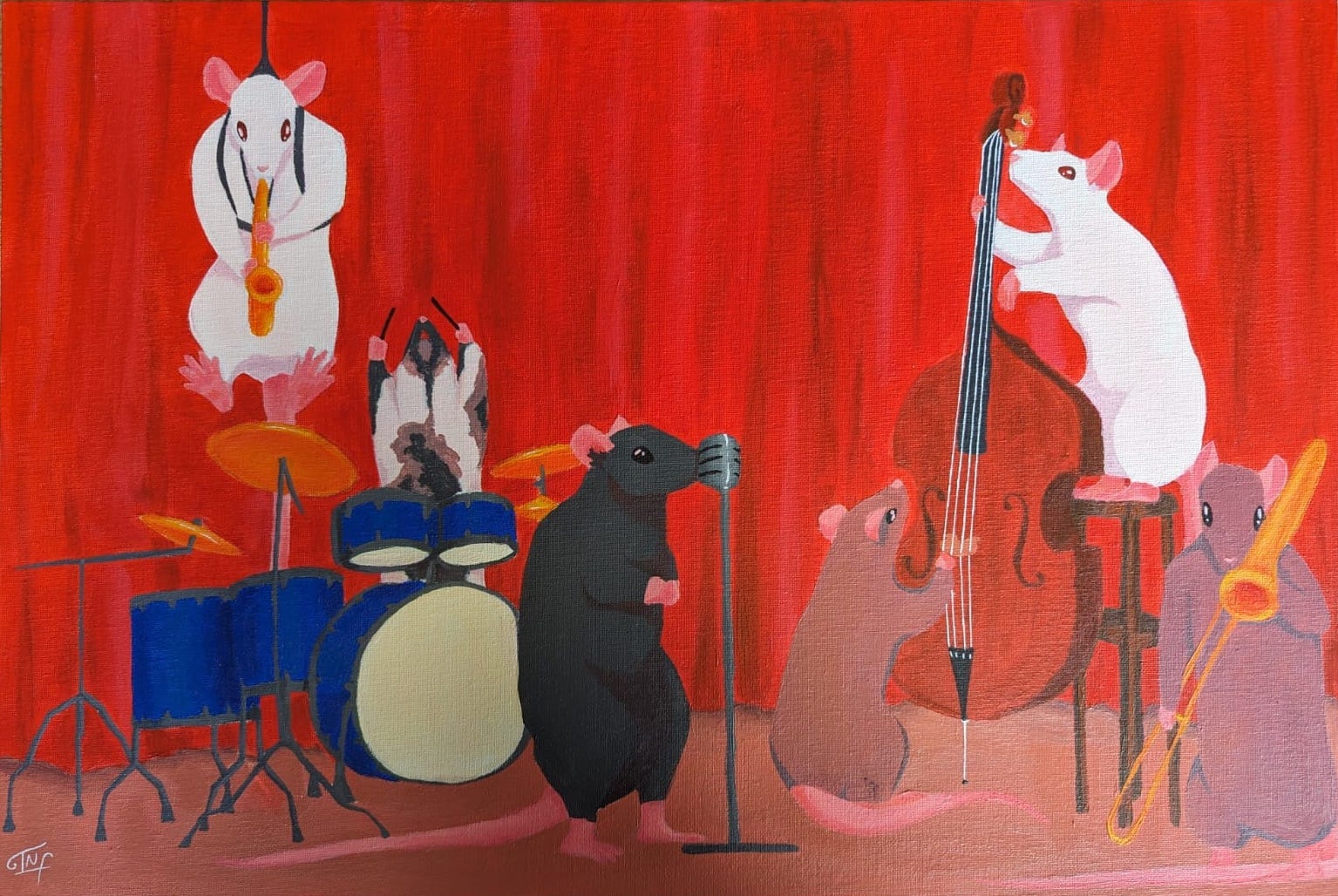 by Isabel Fallows (16 years old)
I feel like music can be seen as serious or have deep meaning behind it a lot of the time so I used my art to show the silly and comedic side of music with "Jazz Rats".
Scarlett Oliveira (14 years old)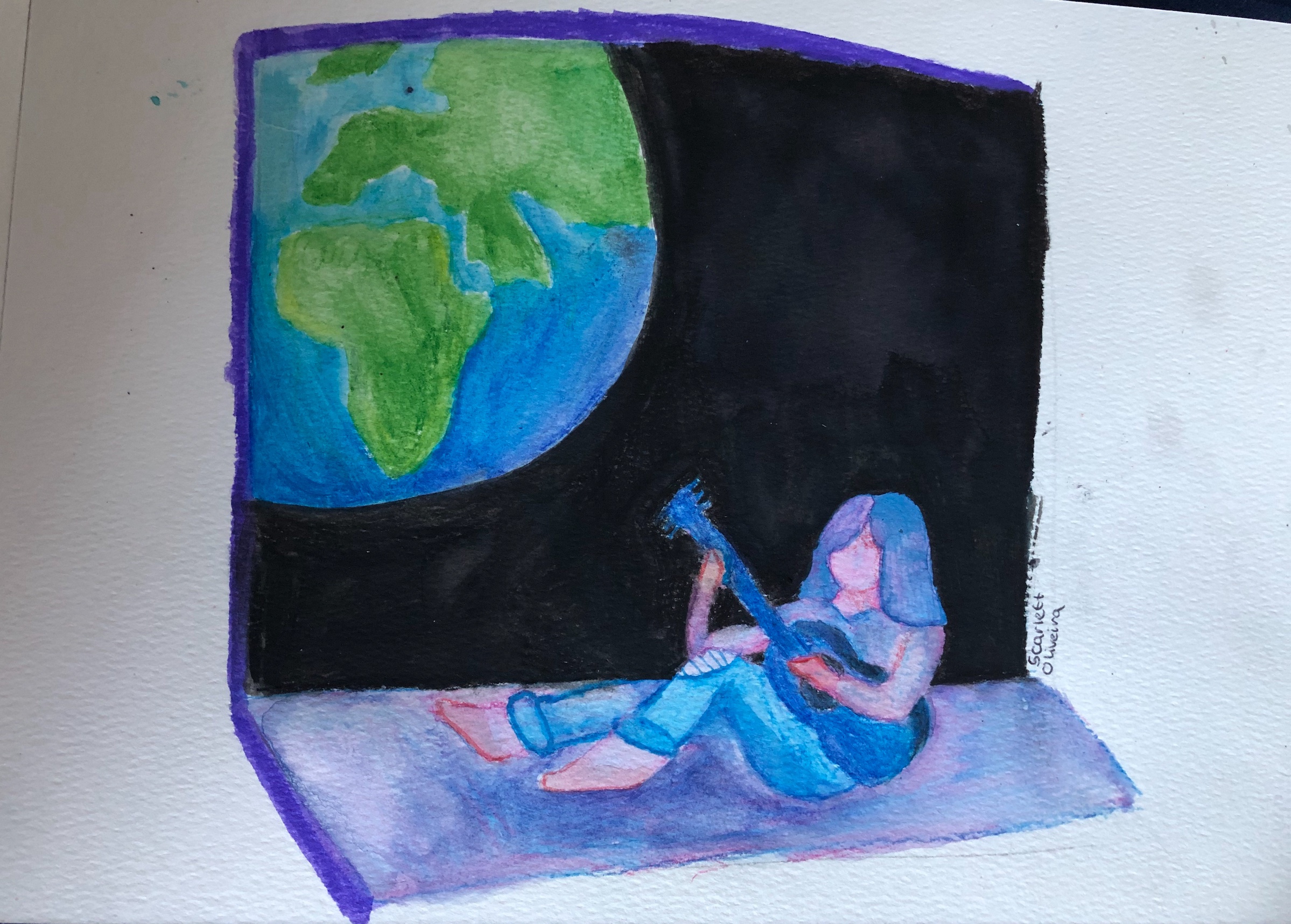 Artwork by Robert
Coronado Fender Guitar
My drawing is about how feelings of joy, peace and love are all hidden within music.
My favourite instrument is the guitar.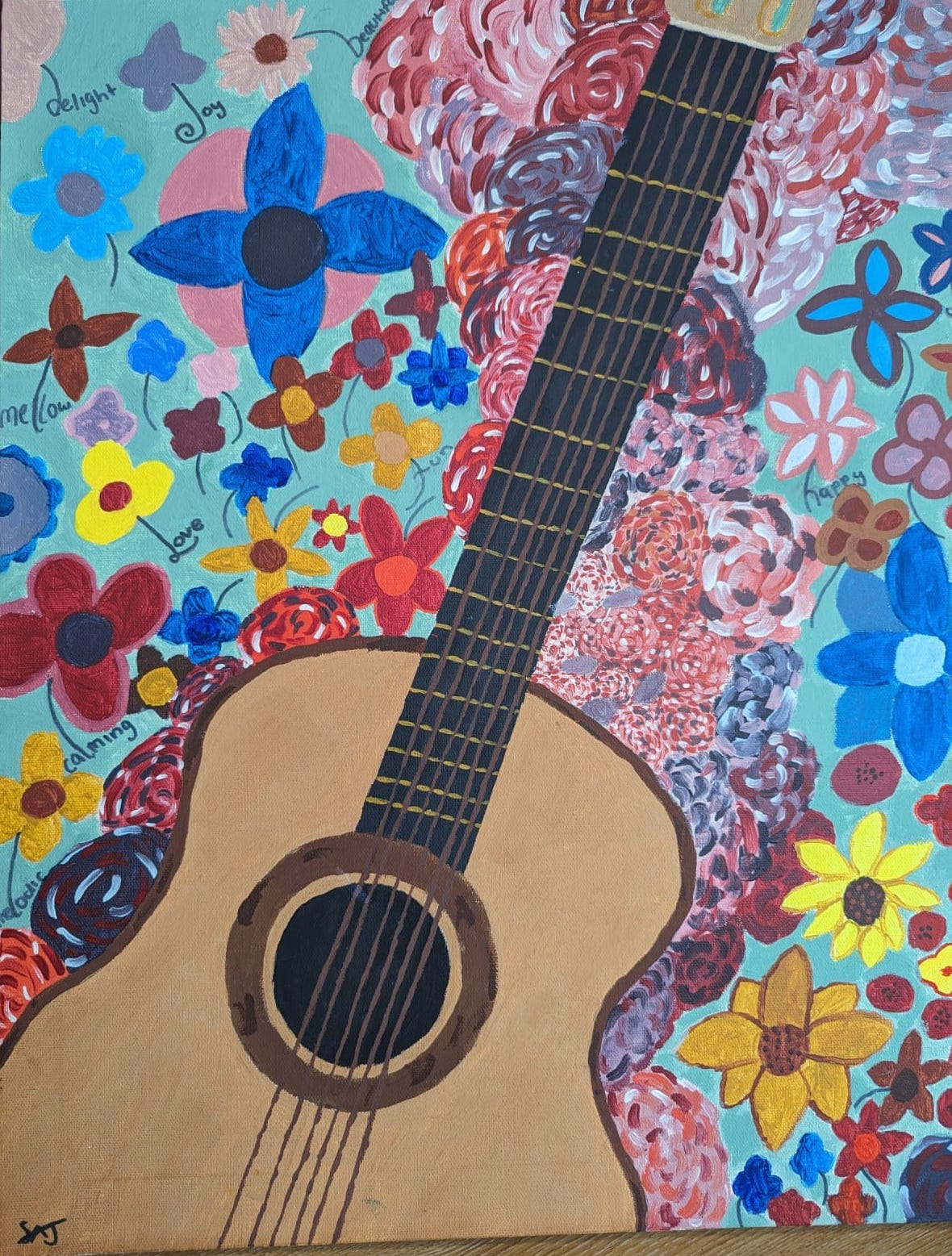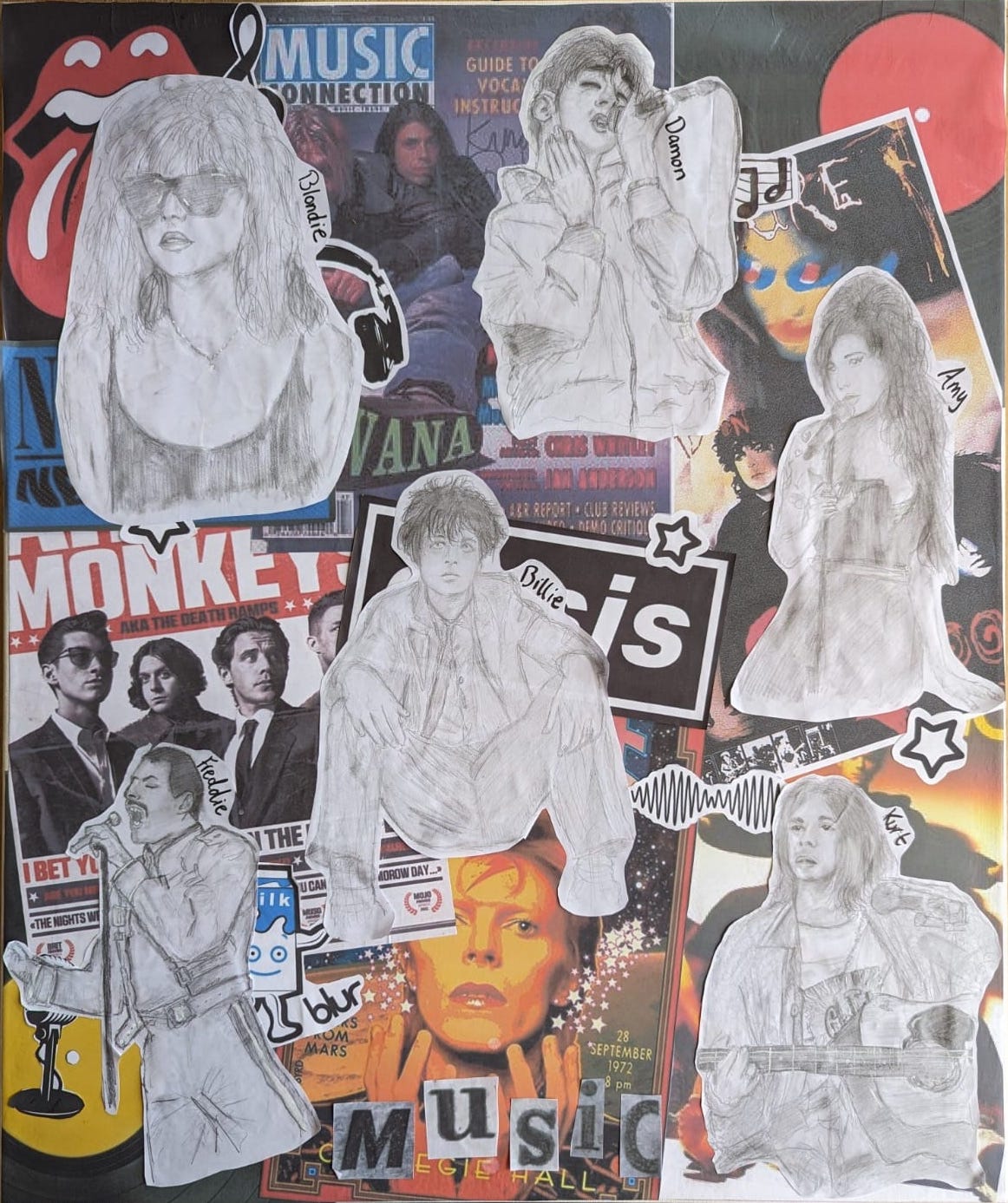 "Inspiration"
by Niamh (13 years old)
I produced this piece to help show all the artists, and the styles of music, that I like to listen to.
Music is a multi-cultural, universal language. No matter what creed or colour, music allows us to 'Speak As One'.
It has the ability to bring people together, evoke numerous emotions and make life feel that little bit better.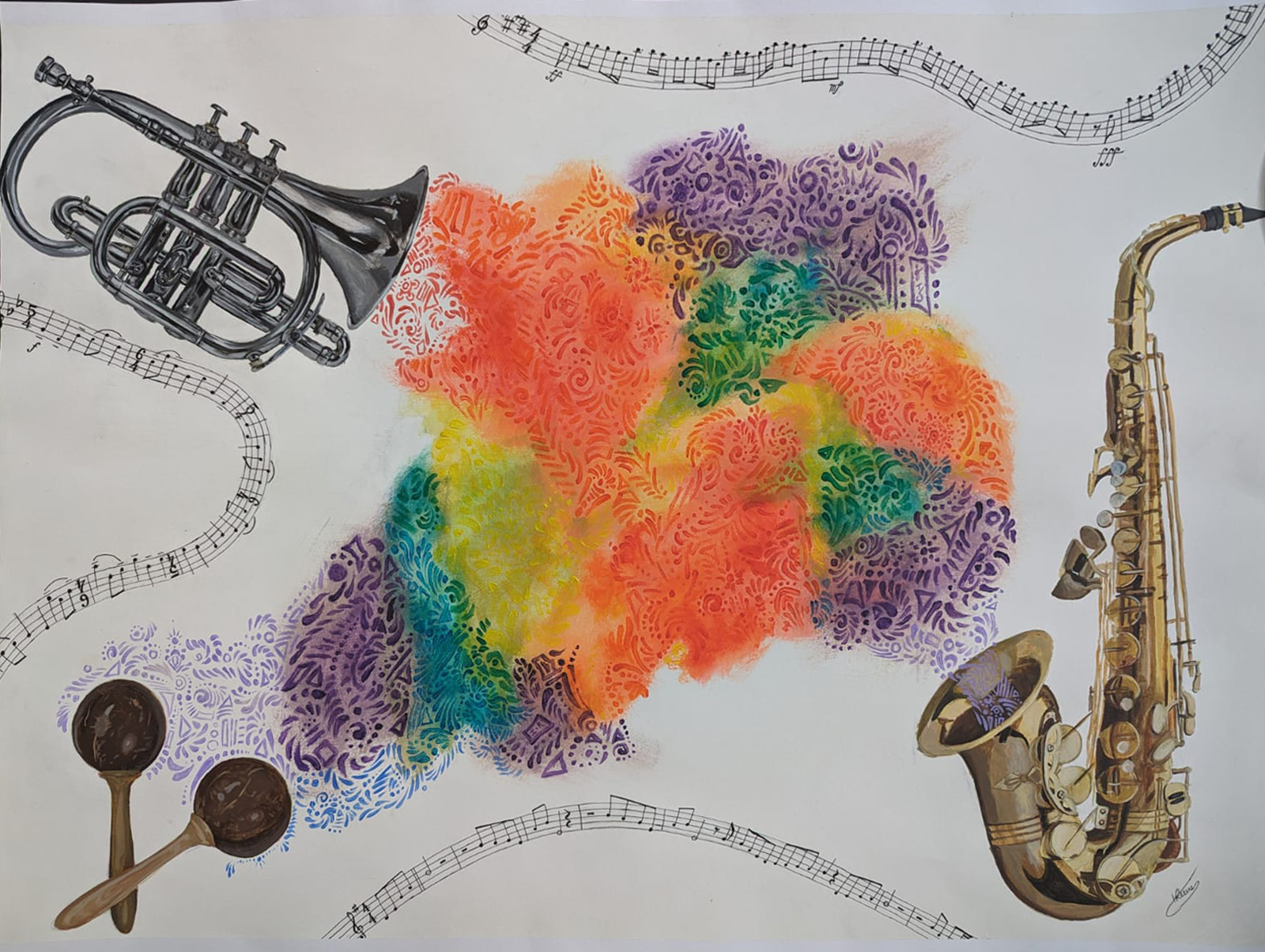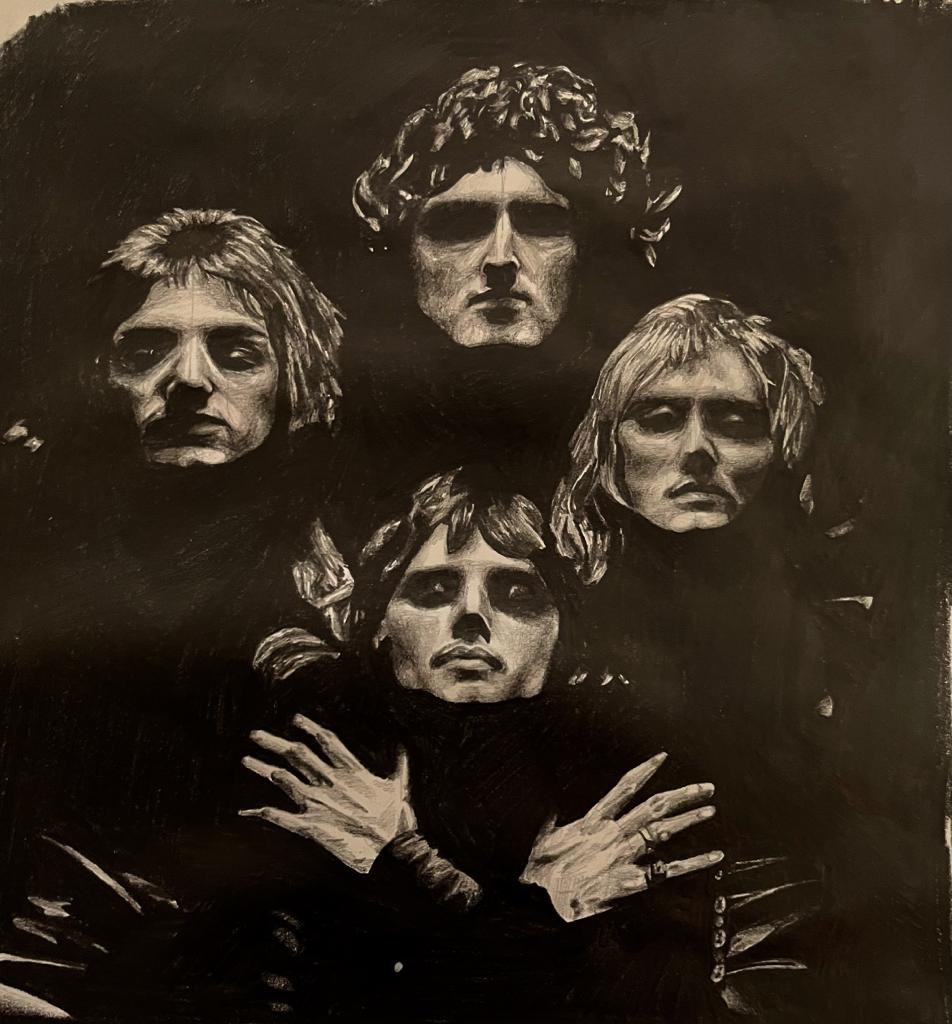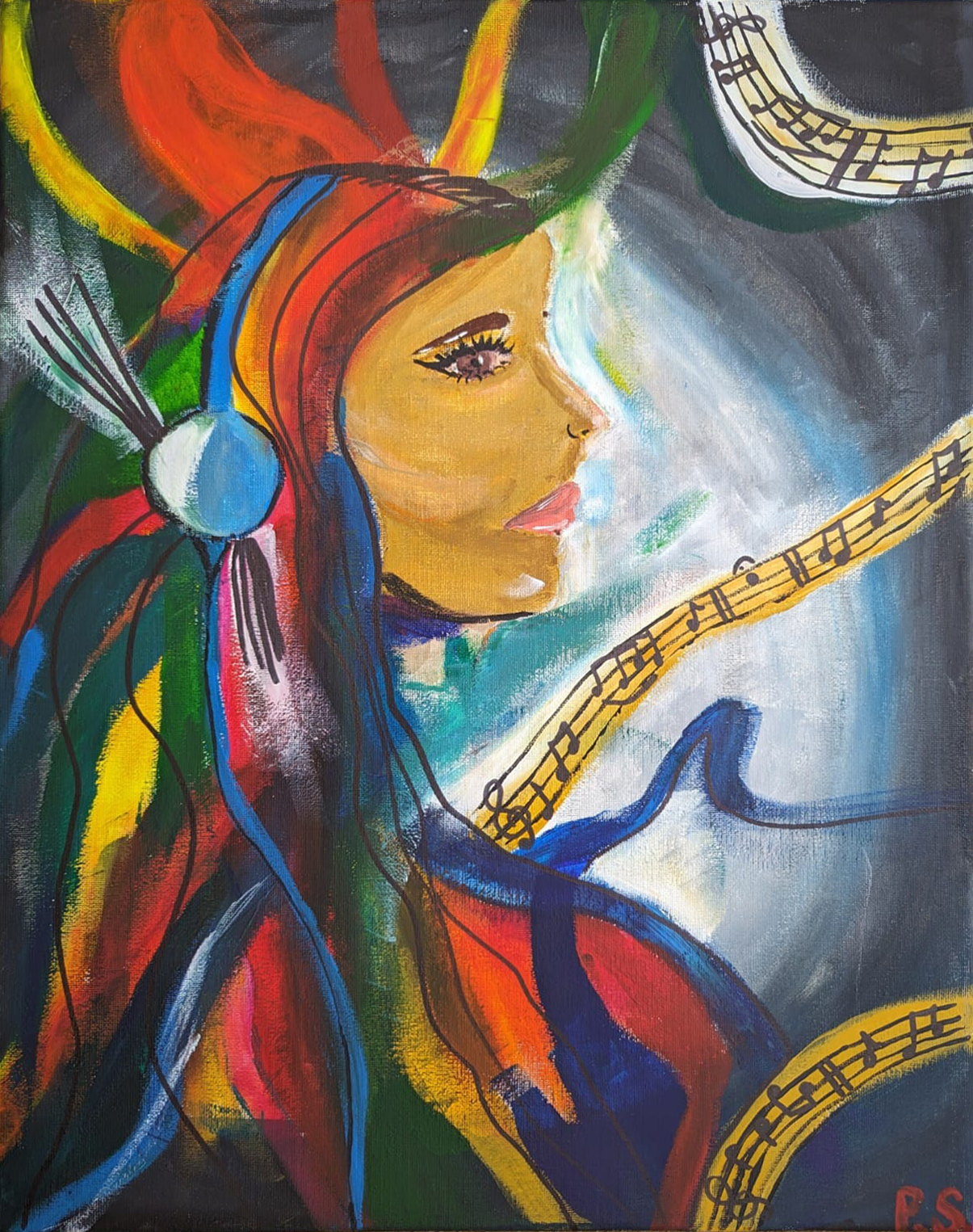 "The Ocean Of Memory"
by Pariyansha Singh (14 years old)
This piece is inspired by how I feel when I listen to music. It's as if the music awakes a surface of emotions that glow and make me feel different things, all the colours represent an emotion and music lets me feel them on a deeper level.
This is a painting of the indie rock band Lovejoy with one of their EPs called Pebble Brain in the background.