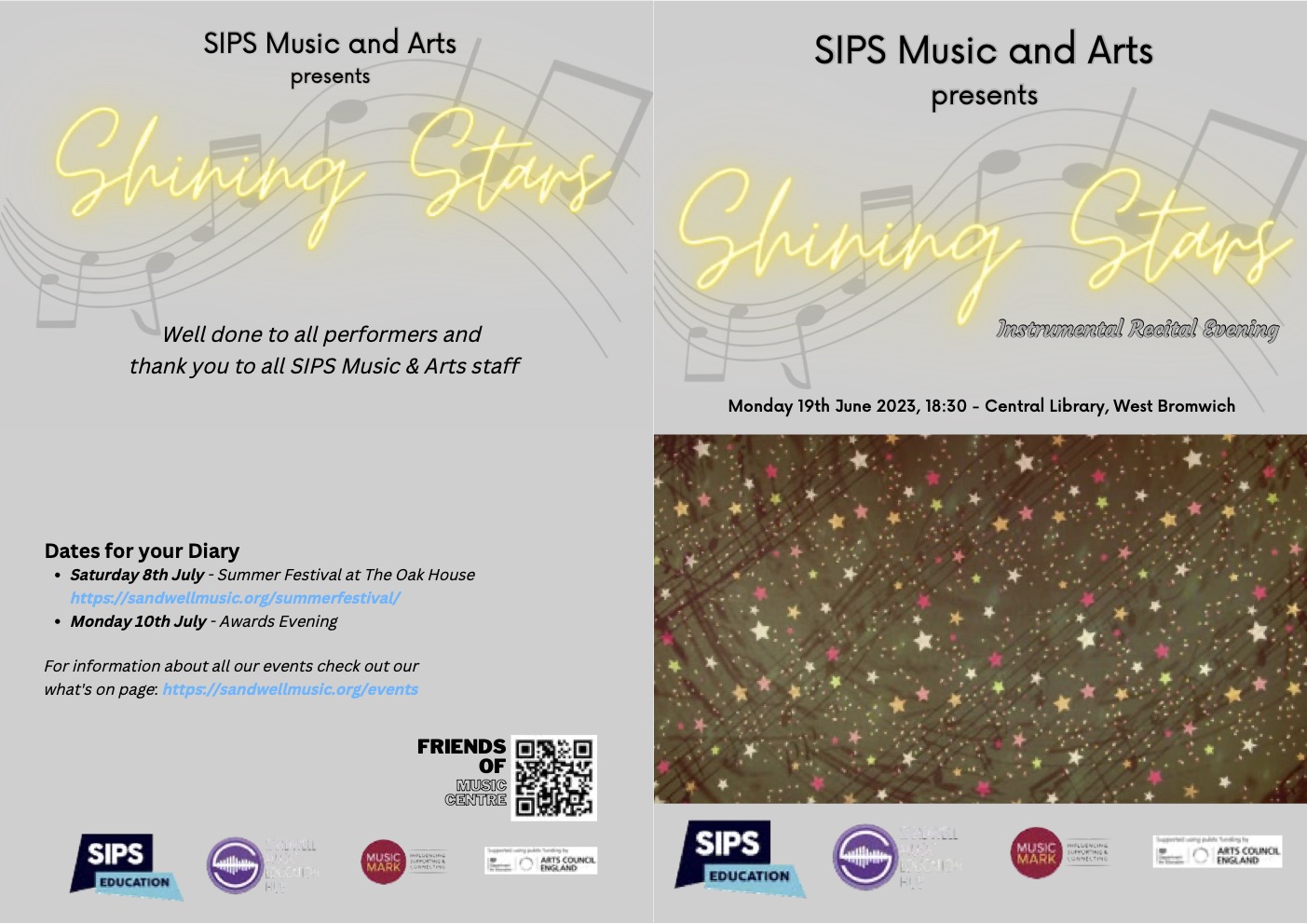 Monday evening saw the return of the 'Shining Stars' instrumental recital evening. The performance was held at West Bromwich Central Library performing to a capacity audience made up of family, friends and SIPS music staff. On arrival everyone was met by the 'Friends of SIPS Music Centre group' serving refreshments which was very welcome particularly on such a warm evening.
The 'shinging stars' evenings are designed to showcase outstanding examples of young musicians at all levels and ages. Monday was no exception and we hope sharing the stage with other performers helped the performers gain inspiration and encouragement.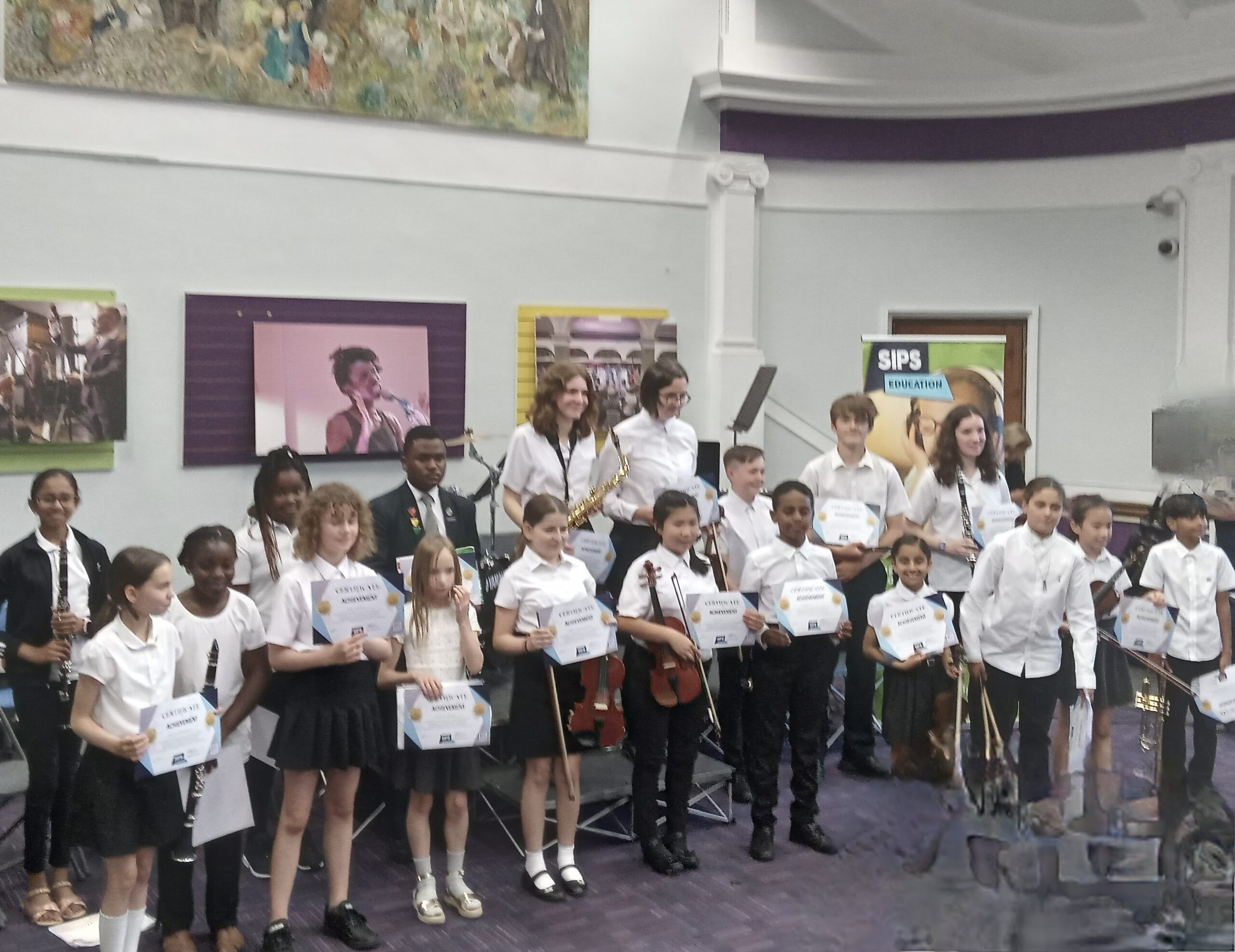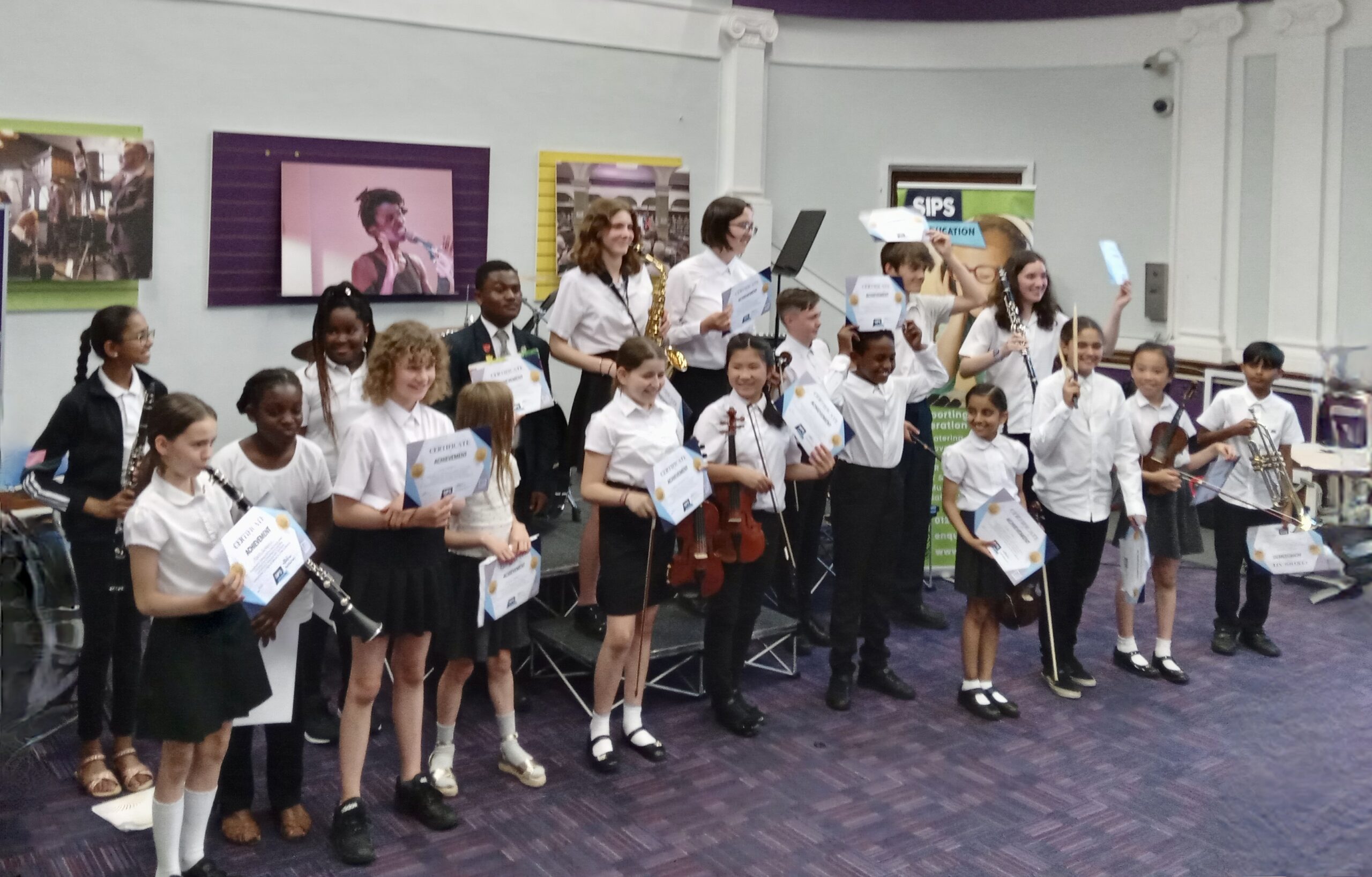 sDuring the evening there performances on Trumpet, Violin, 'Cello, Drum kit, Piano, Clarinet and Saxophone with performers varying from first public performance to more experienced students.  All performers played their items wonderfully, supporting and encouraging one another also.
Well done to all musicians taking part!