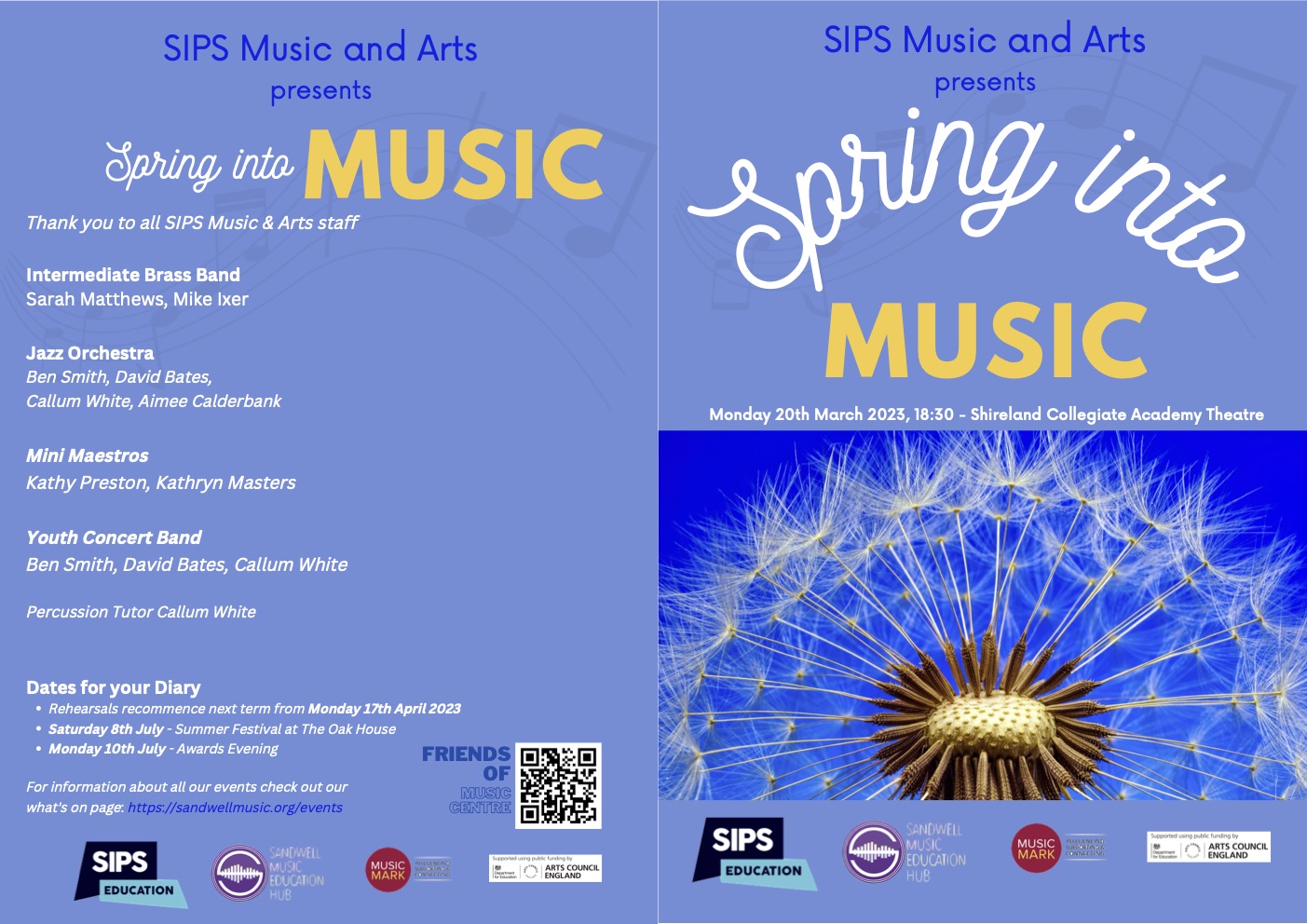 featuring the Youth Concert Band, Mini Maestros, Jazz Orchestra and Intermedia Brass Band.
Monday 20th March 2023 saw the first of two concerts at Shireland Colleigate Academy Theatre, 'Spring into Music'.
After hectic and rainy journeys all groups were full of energy playing in fine form! Some of the music featured was Fanfare for the Common Man, Cap'n Jacks Hornpipe, Wrong Note Rag, Heatwaves, Pick up the Pieces, marching Marines, Camel dance and Street Life catering for all musical tastes.
We were also pleased to welcome SIPS CEO Brian Cape to the concert, a great supporter and encourager to the musicians and the music and arts team.
Well done to all involved in a great spring performance!
We now look forward to part II 'Springtime Music' on Tuesday 21st March.