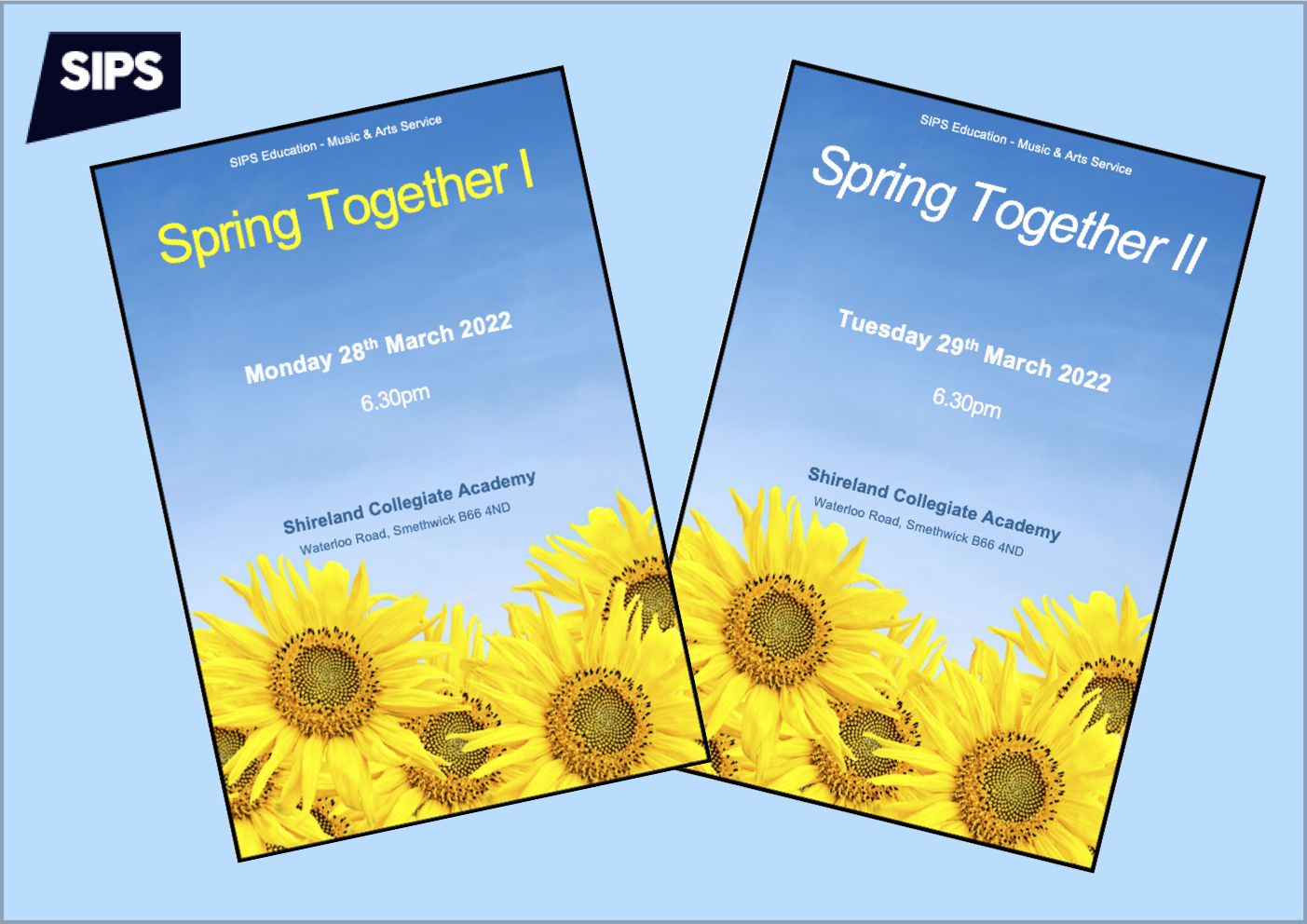 Monday 28th March saw music centre ensembles return to the stage after over 2 years. There was an air of anticipation and excitement from both performers and audience as the concert commencement approach at Shireland Collegiate Academy Theatre. The Youth String Orchestra and Intermediate Brass Band got Monday's Spring Together I concert off to a great start featuring favourites such as New York New York, A whole new world, Swan Lake and Hey Jude.
A highlight from the first half was the Concerto for 2 'Cellos in G Major performed by Alanna and Emily. After light refreshments in the interval provided by the friends of SIPS Music and Arts group, the second half featured the Youth Brass Band and Intermediate String Orchestra playing Death or Glory, Loch Lomond, The Prayer and Avengers Assemble to name just a few items. Two highlights from this part of the programme were the massed Youth and Intermediate string orchestras item Aladdin and Youth Brass Band finishing the concert with The Village People hit mix where the audience were encouraged to participate with actions.
Spring Together II, Tuesday 29th March, started off with the always popular tune 'September' played by the Jazz Orchestra. The Intermediate Concert Band featured throughout the evening playing items such as Rock Around the clock and into the clouds. A highlight for many in the first half was hearing new vocalist in the Jazz Orchestra, Esme sing Feeling Good.  The concert also saw the first performance from the newly formed Saxophone ensemble delivered full of energy and musicality. During the second half the Youth Concert Band featured items such as Tribute to Whitney Houston, Don't Stop me now and Doctor Who which proved to be a particular favourite for many including Brian Cape, SIPS CEO.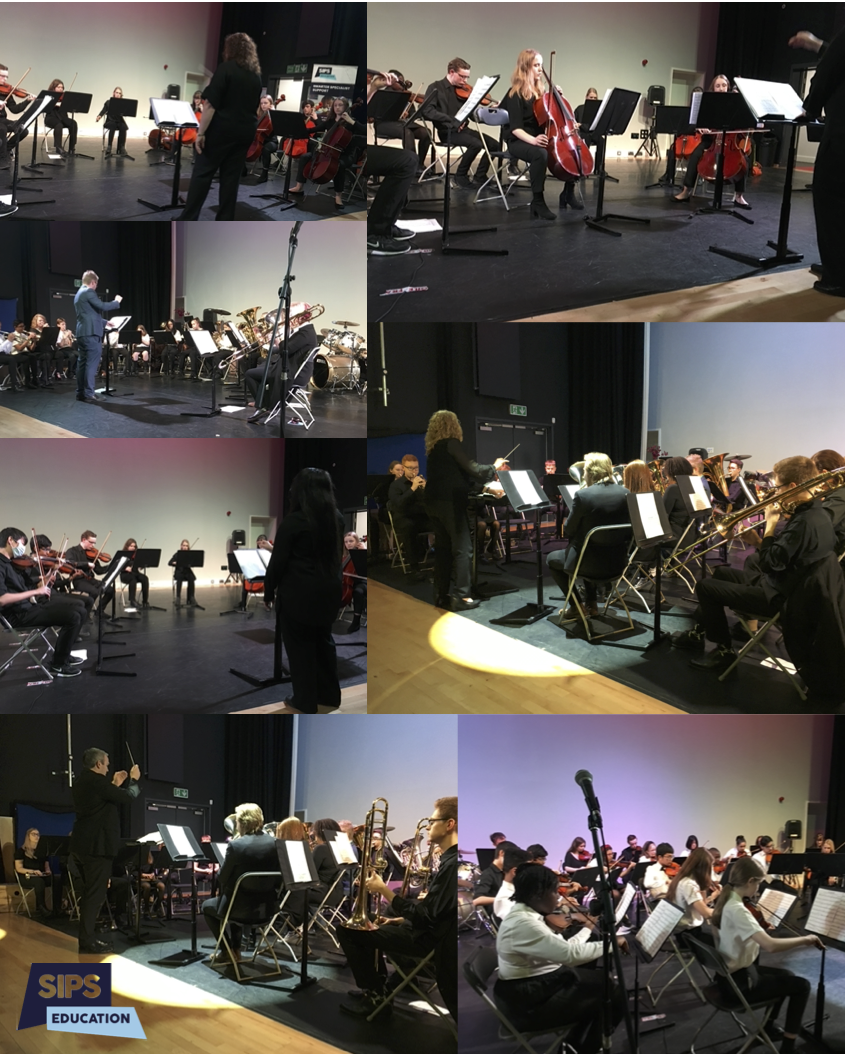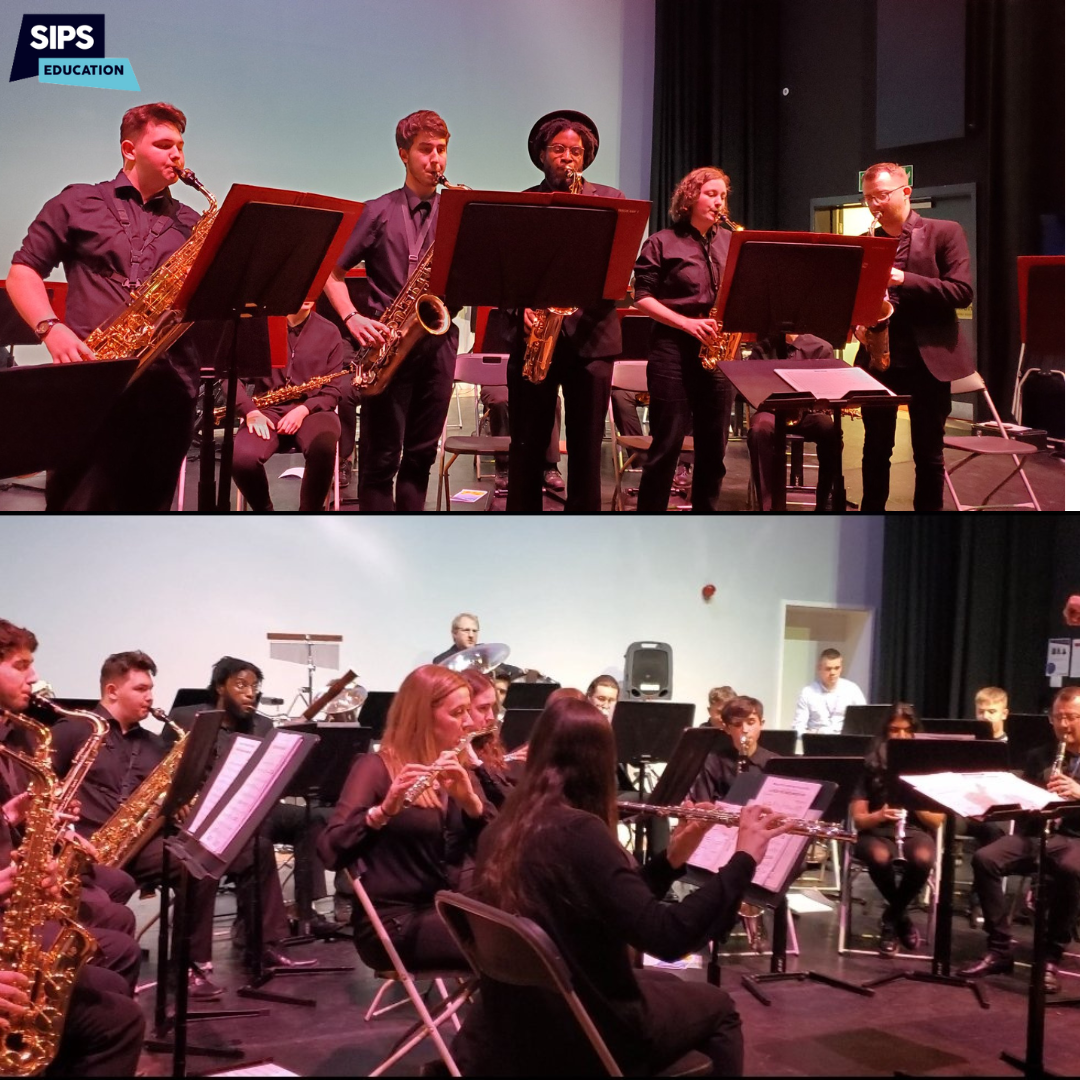 It was also good to recognise the service of Merle Calderbank during the concert. Merle was dedicated to teaching in Sandwell schools and successfully lead the Youth Concert Band for many years. Merle retired from the service during times when it wasn't possible to publicly gather and so it was lovely to be able to recognise this during the concert. Although now retired Merle is still actively supporting the service through the friends group.
Since the events appreciation returning to live concerts continues through phone calls, conversations and messages.
Message received from a parent;
I just wanted to thank you all for the wonderful concerts this week. It was so good to hear the young people all playing live again with their various ensembles- I know both my boys enjoyed performing, and I thoroughly enjoyed both concerts.