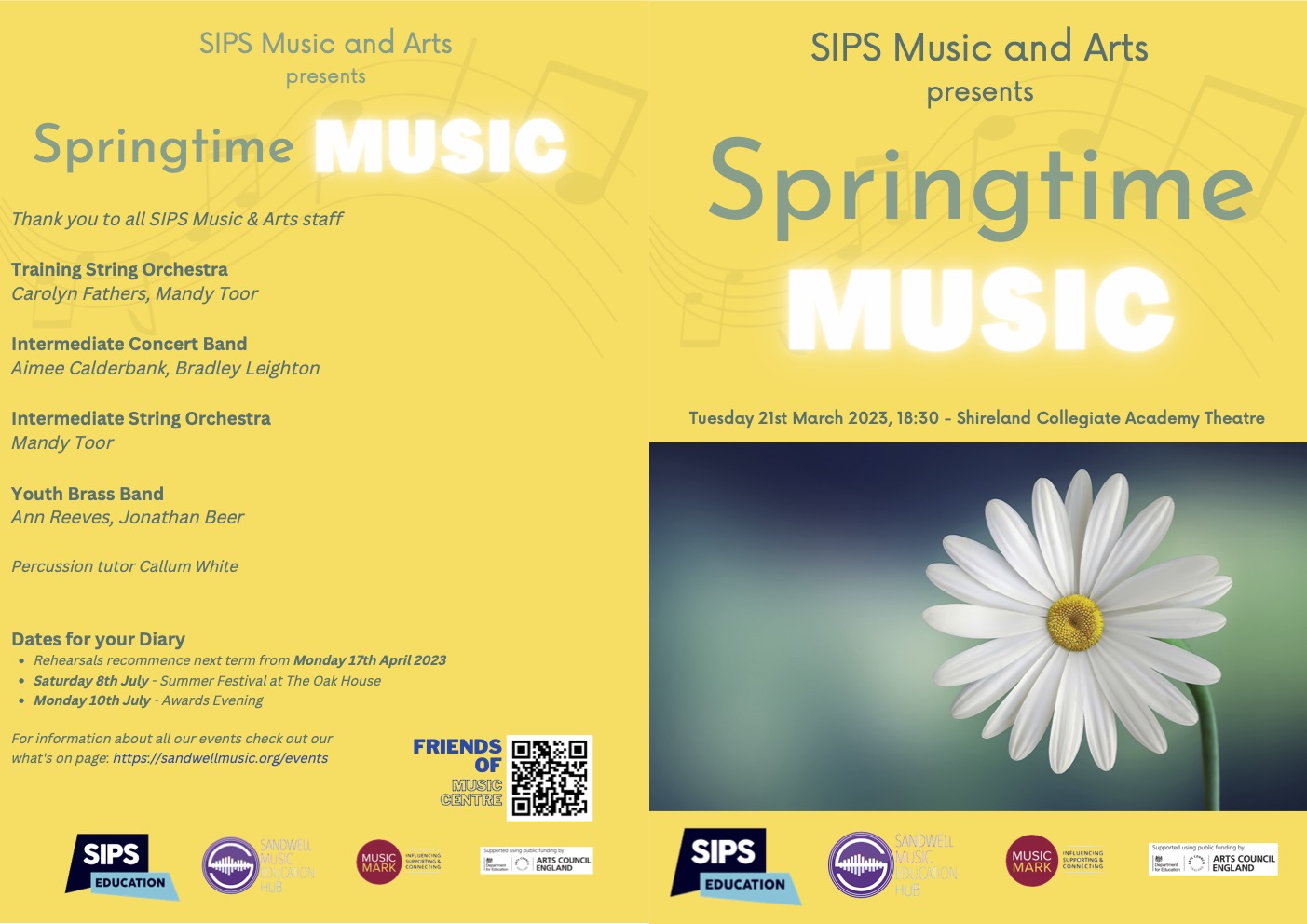 featuring the Training String Orchestra, Intermediate Concert Band, Intermediate String Orchestra and Youth Brass Band.
Tuesday 21st March 2023 saw the second of the two spring concerts at Shireland Colleigate Academy Theatre, 'Springtime Music'.
By 18:20 there was already a capacity audience forming eagerly anticipating arrival of the performers on stage. All groups once again were in fine form!  Special mention should be made of Miss Toor's 'Super Mario' hat for the Training Strings final item of the first half featuring a number of video game tunes. A further highlight was student Jonathan Dixon (Principal Cornet) conducting the Youth Brass Band in the March Temple 85.
Some of the programme items included;  Florentina March, Last Resort, Viva la Vida, Video Game Time, Jurassic Park, Levitating and Doyen.
Well done to all involved in a great spring performance!