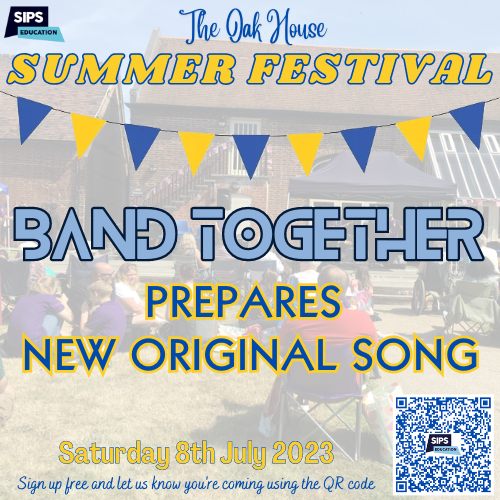 All band's orchestras and music groups are rehearsing ready for the Summer Festival at the Oak House and members of Band Together recorded a taster for sharing at their last rehearsal!
'Chapter V's' is a new original song, written by members of the band, which was shaping up really well last Tuesday evening! 
The Summer Festival features Band Together as well as Intermediate Concert Band, Mini Maestros, Intermediate String Orchestra, Concert Orchestra, Training String Orchestra, Jazz Orchestra, Tuesday Coffee Social, Youth Brass Band, Community Bands, Intermediate Brass Band and Youth Concert Band!
To let us know you're using the sign up button below.