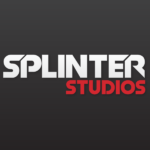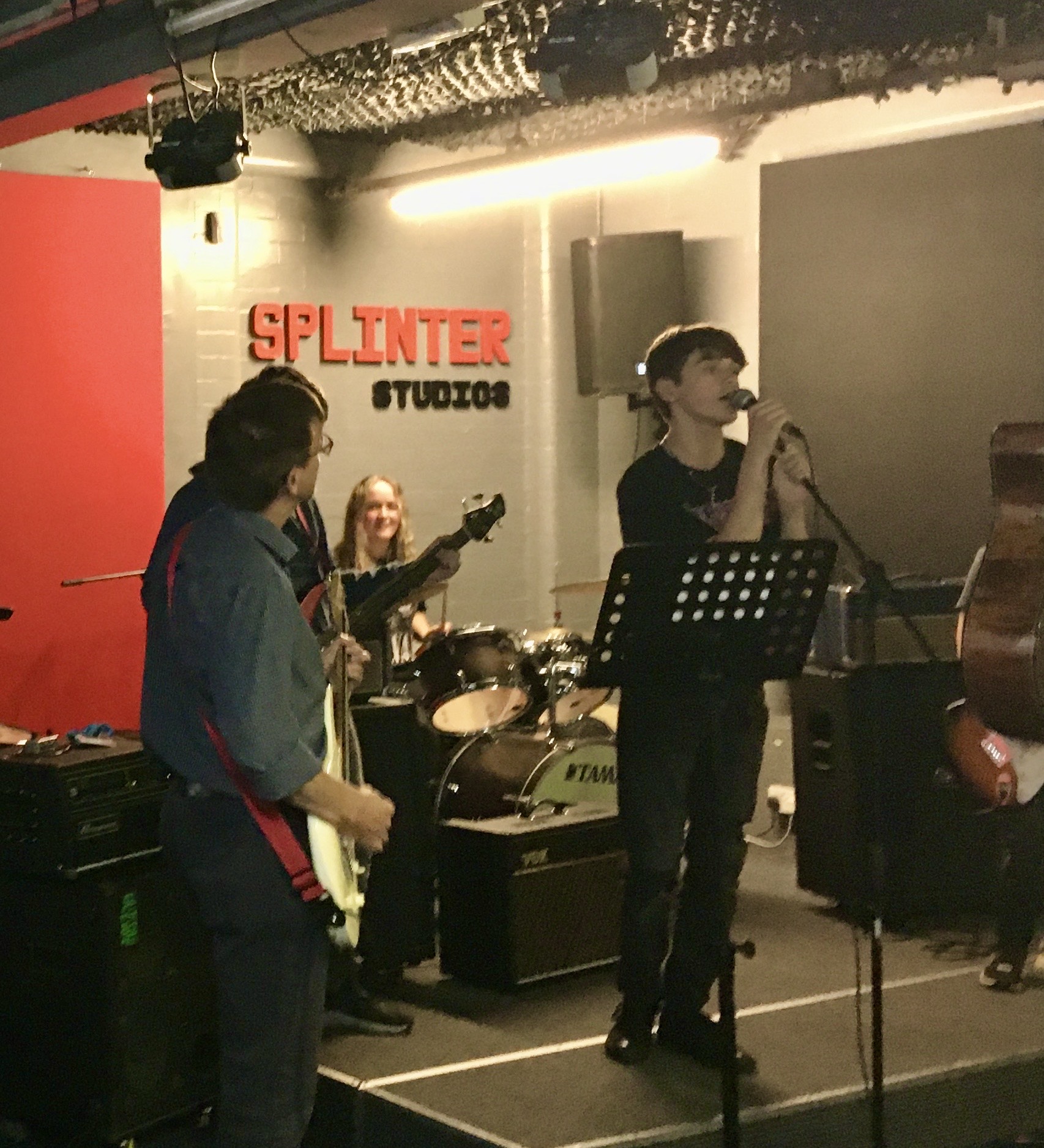 Tuesday 4th July was band night for 'Band Together' and 'Tuesday Coffee Social'. (Rock School Music Centre)
We encourage musicians of all ages from the schools in Sandwell to come, join and rehearse at the rock music centre based at Splinter Studios, Wednesbury. All ablities are welcome whether just starting out or very experiened. You don't need to already be part of a band, just be passionate about making music!
The evening had a large group of supporters and performances included favourites and own compositions; 'Comin Back to You', Seven Nation Army, Smells Like Teen Spirit, Paranoid, Purple Haze, own composition 'I Don't Know',  'Black Magic Woman', 'Green Manalishi', 'Money' and 'Band on the Run'.
A great night was had by all!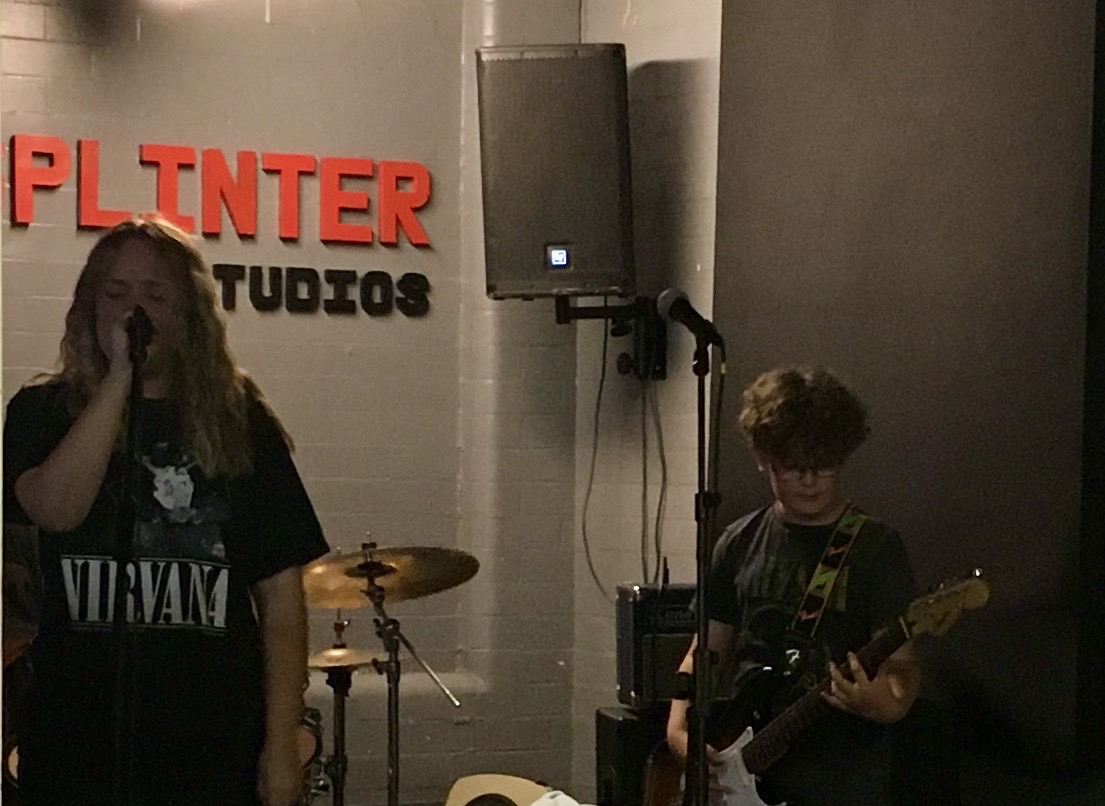 Are you coming to the summer festival?
Saturday 8th July 2023
All band's orchestras and music groups are rehearsing ready for the Summer Festival at the Oak House and members of Intermediate Brass Band are no exception. 
The Summer Festival features Intermediate Brass Band as well as Intermediate Concert Band, Mini Maestros, Intermediate String Orchestra, Concert Orchestra, Training String Orchestra, Jazz Orchestra, Tuesday Coffee Social, Youth Brass Band, Community Bands, Band Together and Youth Concert Band!
To let us know you're coming using the sign up button.