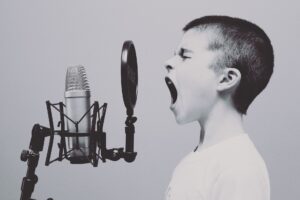 Music support resources for
teachers and parents
(week 5)
Each week during this third national lockdown, we will be posting music resources featuring SIPS Music & Arts Teachers for school staff to use in classrooms and parents and pupils to participate in for their home learning.
Resources are archived at the bottom of the page allowing you to refer back to previous weeks any time during this difficult period.
The weekly newsletter Notes! is available (below) sign posting other resources on offer nationally.
If there is anything else we can support with please do get in contact!
Stay safe and take care!
Here's Mr C with 'Giraffes Can't Dance'
Ideal for EYFS, KS1 & 2
Join Mr Brennan in 'I went to school'
Ideal for EYFS, KS1 & 2
"Mole Music," Featuring the Cello
When Mole finally learns to play the violin, his music has an effect more magical than he will ever know. Written by David McPhail. Hosted by Amy Haroldson and featuring Marilyn de Oliveira, assistant principal cello.
Sizing up a Ukulele
with Mr C!
Ideal for KS1, 2 & 3
Hear it, Feel it, Make it
An interactive and engaging 10 episode series aimed at key stage 2 and 3 pupils and students.
'Hear it, Feel it, Make it' study on 'William Tell' Overture by Rossini.
Ideal for KS 2, 3 & 4 pupils & students
The Bonesverything by Maren Morris
Body Percussion
Try this body percussion exercise using notation with your students.
Ideal for KS2 & 3.
aQWERTYon
Fantastic resource from Musedlab that allows students to play-along with YouTube videos using their QWERTY keyboard. There are some sample songs already on the website, alternatively you can copy in any YouTube video and select the appropriate scale and instrument to play-along. Great for learning parts or having a go at improvisation. Try with a 12-bar blues track from YouTube and ask students to practice improvisation over a pentatonic scale!
Ideal for KS2, 3 & 4.
Check out the weekly newsletter Notes! for more top tips and resources!

Shining Stars Virtual Recital Spring 2021!
Calling all instrumentalists.
We'd love to hear the pieces you've been working on! To take part in our virtual recital select the image for further details. Performers of all standards welcome 🎵🎼🙂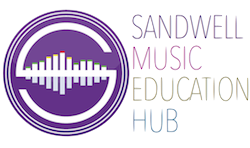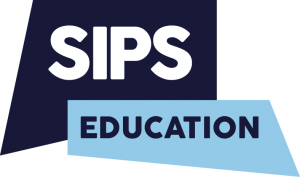 SIPS Education Music & Arts Service 
Guardian House Cronehills Linkway, West Bromwich, B70 8GS